Help these homeless cats waiting for adoption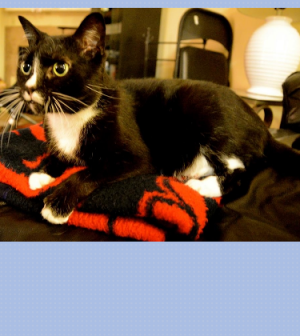 Just last week, we told you Mindi Callison's story. She's the founder of "Bailing Out Benji," an advocacy group dedicated to educating the public about puppy mills. If you missed her story, read it by clicking here.
Her group does much more than gather outside of pet stores in the area to peacefully protest. This week, Bailing out Benji is assisting local rescues and veterinarians with the intake of over 50 cats that came from a hoarding situation in central Iowa. These cats will require extensive vet care, grooming and rehabilitation before they will be available for adoption, but will find homes once they are vetted and healthy.
We understand that most can't make the trip on a whim to Ames to assist Mindi and company in their education efforts, so we're offering an opportunity for readers to assist in helping these kitties and assuring their care. If you are able, Bailing Out Benji will need funds for litter, food and other items for the time between intake and adoption. If you are interested in helping, you can send an electronic PetCo gift card to help with these expenses.
Here's how to send a donation:
1. Visit https://petco.cashstar.com/
2. Design your card and choose a dollar amount (cards start at just $10).
3. Give your name, choose email delivery and send your card to Mindi Callison at this email address: peopleforanimals2011@hotmail.com
You can also help by filling their Amazon gift list found here. Anything helps! Your donation will go to caring for these kitties while they wait to be adopted out by local animal rescue groups.