Shelter Animals without needed care – Can you help provide for them?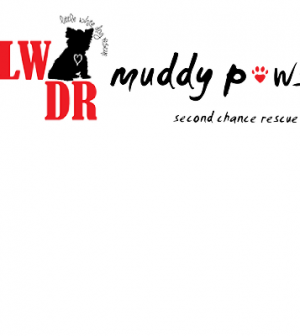 If a shelter in town were in a position where it couldn't afford to care for guests, we'd expect area rescues to step up by taking on animals, their care, fostering, and the adoption process. But how about when one in Dodge City, KS struggles to provide what animals under its care need? You guessed right; Omaha rescues like Muddy Paws Second Chance Rescue and Little White Dog are coming to save the day.
Lorie Jenkins of Muddy Paws Second Chance Rescue is one volunteer who is making her way south to help. She's also provided Pets in Omaha with this story. We encourage readers to take a look, share, and even lend a hand if possible.
Thanks to Lorie and the rescues for helping animals in need!
***
There's a place in Kansas where discarded senior dogs looking for a place to lay their heads are never turned away. That safe haven is at risk to close if help isn't found for them.
For 16 years, Monica Seaton has operated Pets Miracle Network outside Dodge City. She recognized there were many senior dogs dying in shelters because no one wanted to adopt them. Whether it was because their owner had died, moved, gone into a nursing home, or just simply didn't want them any more – the reason for the dogs becoming homeless was never any fault of their own.
Adoptions at Pets Miracle Network have slowed to a crawl in recent years. So dogs like JD, a Great Pyrenees mix who is painfully shy and has been at the shelter since 2006, continue looking for homes.  Buster, a Westie mix, who had a tumor burst; Jazzy, a beautiful Yorkie who came from a puppy mill; and Tyra, a golden retriever mix who has been at the shelter since 2013 are still hoping for families. Families that will not be found if this shelter has to close its doors.
Currently, there are 83 dogs and six cats at Pets Miracle Network. A small staff of dedicated animal lovers cares for them each day in facilities that are air conditioned and heated but showing wear. The roof is leaking due to storm damage and all available funds are being directed toward the care of the animals. There is not enough money to pay the $2500 insurance deductible to repair the roof. The grounds need attention and the building interiors could use some sprucing up. But these things must take a back seat to meeting the basic needs of food and medical care for the animals.
Muddy Paws Second Chance Rescue is rallying rescue groups from around the region to help. Already, Little White Dog Rescue and WAGS in Wichita, KS, have joined the effort. Little White Dog Rescue is taking five of the senior dogs into their foster homes.  WAGS has organized a team to go out and help with some work around the grounds and buildings, and they will also be taking in three dogs.
"Little White Dog Rescue has tremendous experience with helping senior dogs find homes due to our years of work with rescuing retired breeding dogs," according to Cindy Goodin, president of the organization. "We know these senior dogs have the best kind of love to give and we encounter people all the time who are specifically looking for a senior dog to add to their families."
Muddy Paws has collected food and supplies they will be delivering to Pets Miracle Network this weekend. They will return with nine of the seniors who will be placed in their foster homes.
"Senior dogs have so much love to give. And they usually come without some of the challenging habits younger dogs bring like chewing and barking," said Terri Larson, founder of Muddy Paws Second Chance Rescue. "We want to help Monica move as many of these senior babies as we can to other locations so they can be exposed to new people and find permanent homes. They need a second chance and that's what we do at Muddy Paws Second Chance Rescue."
Lorie Jenkins of Muddy Paws, one of the organizers of the effort to save Pets Miracle Network, believes they can be saved. "They did just fine for many years and only fairly recently fell on hard times. I have seen the rescue community come together to work bigger miracles than this. It will take time but I know there are many out there who want to help. We will fight for them and they WILL get back on their feet again!"
Those who would like to help can donate to Pets Miracle Network via PayPal by sending to the account at mms3@dodgecity.net. Checks can be mailed to Pets Miracle Network, P O Box 909, Dodge City, KS 67801. If you would like to make a donation of food, collars, toys or other supplies their physical mailing address is 11451 US Highway 50, Wright, KS 67882. All donations are tax deductible. See all adoptable animals on Petfinder by clicking here.