Of the "Horrible Hundred", 8 of the nation's worst dog breeders are in Nebraska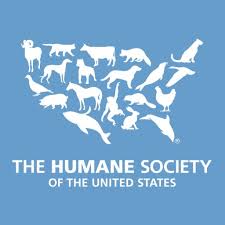 Each year, the Humane Society of the United States publishes its "Horrible Hundred" list, which includes information about the country's worst dog breeders. These breeders are all over the country, but the majority of them are concentrated in the Midwest and states like Nebraska. In fact, eight of the worst breeders in 2017 are in the Cornhusker state.
Here are the worst offenders in 2017, according to the Humane Society of the United States:
Diana Burden, Tall Pines Kennels, Orchard, Nebraska- Received official warning from the state for inadequate staff to care for animals, filthy conditions with two weeks of fecal accumulation, rodent infestation and poor air quality.
Brenda Carroll, Carroll Sell Farms, Plattsmouth, Nebraska (REPEAT OFFENDER)- "Routinely noncompliant in general husbandry," per state report; filthy conditions, not enough employees to care for more than 90 dogs; some dogs did not even have enough space to stand or sit comfortably.
Barbara Crick, Crick's Kennel, Burwell, Nebraska (REPEAT OFFENDER)- Received official warning from the state in 2016 for filthy conditions and dogs without water; shot a dog in the head in 2008; many issues in between.
Linda Hager and Edward Ruyle, Crab Orchard Kennel, Crab Orchard, Nebraska (REPEAT OFFENDER)- USDA continues to pursue complaint in 2017 related to unlawful sales to pet stores; prior violations for foul odors, matted dogs and filthy conditions.
Daniel and Jaynell Schaaf, Kuddly Kritters Kennel, Atkinson, Nebraska (REPEAT OFFENDER)- Dogs found in need of veterinary care for five years in a row (2012 – 2016).
Linda Simpson, Kirkwood Kennels, Tekamah, Nebraska- Allegedly sold puppy with urine scalding, staph infection and urinary tract infection; no vet plan found at two consecutive inspections.
Jo Ann Steiger, In God's Hands Kennel, Randolph, Nebraska (REPEAT OFFENDER)- State inspectors repeatedly found inadequate veterinary records and unsanitary conditions.
Paul Urbanec, Diamond in the Ruff, Pender, Nebraska (REPEAT OFFENDER)- Inadequate veterinary plan, excessive feces, unsanitary conditions.
You'll notice that many of the worst breeders listed above have "inadequate veterinary plans/" These plans are required by the USDA and help ensure that the breeding facilities have a full-or-part time attending vet who has measures in place for disease and injury prevention, among other things like:
Appropriate and timely treatment of diseases and injuries
Proper storage and use of medications and vaccines
Euthanasia is conducted appropriately
The facility has a plan for emergencies
If you're wondering why these things aren't being ensured, the answer is that the breeders are less concerned with the health of their animals and more with lowering the cost to farm them.
What you need to know: Don't buy an animal from a pet store or from a website. It will likely come from a mill like the ones listed above.