How Safe is Your Lawn for Pets?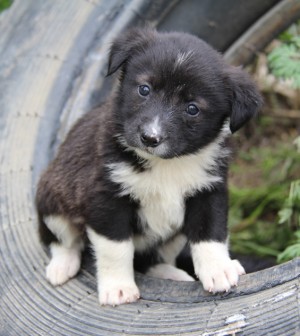 You may not have thought about this before, but it is a real concern for sure. Read this guest post from contributor Sally about the dangers pets may find in the lawn and why artificial grass is a pet-friendly alternative.  
An increasing number of people are choosing to replace traditional lawns with artificial grass every year. There are several reasons for this, from more efficient upkeep to overall aesthetic. Yet deciding to go the artificial grass route may be a bit complicated if you're part of the 68% of the U.S. population that own pets. After all, providing the best environment possible is key to pet ownership. This begs the question, then: how safe is your lawn? can artificial grass be a great alternative for pet owners to use? The answer is a resounding yes – and for several reasons.
Toxic-Free Way to Taking Care of Business
If you own a dog, hopefully, you've trained your pooch to take care of business outside. This is precisely where owning artificial grass comes in handy, as doing so comes with several crucial benefits poised to make life with your pet a whole lot better. So, how much exposure do dogs experience when they are close to pesticide-filled lawns?
A 2013 study looked at canine urine samples from twenty-five households to determine the effects of chemicals in their system. It turns out, chemicals were found in the urine of dogs in nineteen out of the 25 households. Artificial grass is growing in popularity among homeowners looking for drought-friendly alternatives to a traditional lawn with high-maintenance. Because artificial grass doesn't dry and is resistant to being dug up, it ends up being more sanitary than natural grass.
A Word on Cleanup
Poop won't spread out over the lawn or won't be inadvertently hidden by your dog's digging habits, which makes it very easy to pick up. When you do, you won't have to worry about rogue poo festering, where it could create an unsanitary environment. Cleaning up after your pet on artificial turf isn't just easy because your pooch's poop has nowhere to go once it's been expelled. Lest we forget that pets urinate, and their urine will run right through the artificial grass' surface. It will behoove you to routinely take the hose to your turf and give it a good rinse, but that's typically the extent of required maintenance.
Chemicals to Avoid
Pesticides account for more than 32% of lawn supply sales in 2015. As Americans strive for the perfect crisp lawns, they succumb to using an array of chemicals with minimal use of water. However, using pesticides like Disulfoton are extremely toxic to dogs. Dogs will eat as much as they can – causing harmful side effects such as nausea, vomit, diarrhea, seizes, and even death. Another herbicide to steer clear from is snail bait with metaldehyde – not only are they attractive to dogs but can also wreak havoc on their health.
Another study found that Scottish terriers living in homes with herbicides were 4.4 times more likely to develop malignant lymphoma and cancer in the bladder. While there is not enough research to follow, it is always better to play it safe with what we put in their daily environment.
Reaping the Benefits of Artificial Grass for Your Pet 
Because artificial grass doesn't have any soil below it, you won't have to worry about your pet tracking in mud and dirt from frolicking in the lawn. This leaves one less thing to worry about from a cleaning perspective, but it also means your pet will remain healthier, as dirty pets tend to attract fleas and ticks. Artificial grass can be safely enjoyed by every member of the family – whether they have two legs or four. The world of synthetic grass has come a long way from the turfs of the 1960s. Today's faux lawns look and feel like the real thing. Your pet won't know the difference, nor will they really care. They'll be too busy exploring.
At the end of the day, your pet will be perfectly content running around on the artificial grass. As a pet owner, this should be the biggest selling point. After all, a happy dog or cat tends to bring plenty of smiles to their owners.