IABCA International Dog Show coming to Mahoney State Park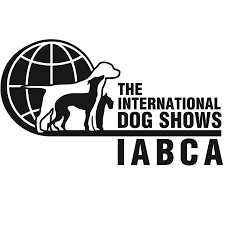 On June 30 and July 1, 2018, an IABCA and International Dog Show event will be held at Eugene T. Mahoney Park in Ashland, NE.
To learn more, including how you can enter your pup, see the information below!
June 30 & July 1, 2018 in Ashland, NE
The 2018 Cornhusker Sieger will be held at the Eugene T. Mahoney State Park in Ashland, NE. This show will be outdoors. We will be setting up on Friday afternoon so if you plan on setting up early, please wait until we begin our setup first. The Show Roster will be updated periodically as entries come in and the Show Schedule will be available within a few days of the show closing. You can enter our show online or via fax or mail (for a printable show entry form, click here). Would you like to help us hand out fliers? We'd really appreciate it. Just click here. We can also give you fliers. Send an e-mail to info@iabca.com and we'll ship you a box of fliers.
Show Information:
Updated: 4/30/18
Dates*: June 30 & July 1, 2018

Building Name: TBA
Facility Type: Outdoors on flat, open grass, one covered pavillion

Closing Date: June 22, 2018 at 6pm Pacific

Regular entry fees are $31/show
Late Entries: Late entries will be taken until June 27, 2018 at 6pm Pacific.

Judging Panel will include**:

Bruce McLean – Australia
Robin Hug – INT & USA
Stanley Matsumoto – INT & USA
Jean Pero – INT & USA
TBA – USA

Show Committee:

Superintendent – Joel Willits
Superintendent's Assistant – TBA
Chief Ring Steward – TBA

Local Pet-Friendly Hotels (by distance):

Other Info:

CGC – TBA
Photographer – TBA
Overnight RV Parking:

Book RV parking us, please pay for RV nights when you pay for yur entry
RV Hookups: TBA

Food Service available on grounds: TBA
Electrical Outles available: No
Parking info:
General Information:
*Show Notes:
We have four shows each weekend, two shows per day. Each show will be under a different judge. If a dog does well (gets the top score each show), an adult dog can earn an International Title in three shows. Puppies can earn a National Puppy Title in three shows; a fourth show would give that puppy an International Puppy Title (four puppy shows =both Nat and Int puppy titles).
**Judging Schedule Notes:
Dogs may be asked to be judged before their times scheduled but CANNOT be required to do so.
Group times CAN be called early.
Best in Show times CAN be called early.
Best in Show ring numbers will be announced at the show.
All Ring times and numbers are subject to change.
Junior Handler exhibition will be on Sunday during lunch. Check at the front desk on Sunday for more details. Day of show entries for juniors are welcome.
At The International Dog Shows:
Judge give each dog a written critique. Have you ever wondered what the judge was thinking in the ring? Now you can know.
We bring International to you. Judges from USA, Canada, Australia, England, and all over the world are brought in to our shows. Many of our American judges have judged all over the world and bring that international experience to our shows.
Dogs can earn International titles.
Each dog is judged against the breed standard for it's title points. Great dogs can earn great titles regardless of competition.
We strive for a relaxed atmosphere with friendly crew and fellow exhibitors. It is our desire to take the stress out of showing dogs and have a fun and informative day for all.
And much more!