Improvements at Omaha's Hefflinger Dog Park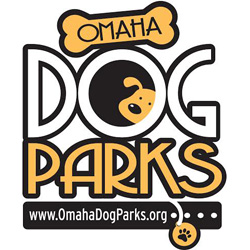 The Omaha Dog Park Advocates are proud people excited about the new amenities at the Omaha City Dog Park at Hefflinger. We're also pleased to hear of the improvements and encourage everyone to check them out!
James Kee, President of the Advocates, filled us in about the additions that have been or will be made. Here's a note from Kee:
"In June, we installed six planting beds along the southern perimeter, outside the off-leash, all-dog area.  A total of 30 shrubs, six dogwoods and 24 chokeberries were planted in an effort to create a future wind break.  There were two picnic benches and an A-Frame built and placed by a boy scout working with Jeff Lonowski (The Public Information Officer for the Advocates).  New "Petiquette" signs have been installed by the Parks Department at our request.  We are in the process of installing two new fountains at the park.  The fountains have been ordered and we are finalizing the installation contract with Eyman Plumbing.  The fountains were purchased using the funds raised over the past couple of years."
An already popular park will become more beautiful and useful with the improvements. If you haven't already, check out Hefflinger Dog Park located just west of 108th and Maple in Omaha.