A new initiative from Project Humane Nepal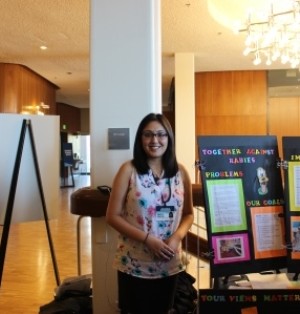 Project Humane Nepal was initiated as a summer project in May 2015 by Angeela Shrestha, a University of Nebraska at Omaha student. Project Humane Nepal (PHN) is now a registered volunteer-run non-profit charity in Nepal. The mission is to conduct Humane Education programs for children focusing on animal welfare education in Nepal's schools and orphanages. PHN also organizes community awareness programs to end animal abuse and neglect.
Research in Humane Education suggests that children's compassion toward animals is related to their empathy toward humans. PHN is the first organization of its kind in Nepal to introduce humane education to students in the schools and children's orphanages. Its long-term goal is to infuse animal welfare education in the standard curriculum of the schools of Nepal and promote awareness about kind treatment of street dogs.
PHN has conducted many programs in and around Kathmandu besides its weekly feeding and de-worming practices for strays. The organization is doing its part to create awareness by helping children and communities understand animals, animal/human safety, and the concept of responsible pet ownership.
Among the group's focuses are these things:• Safe interaction with street dogs and companion animals
• Responsible pet ownership
• Caring connections to be made with street dogs as well as companion animals
• Concept and importance of spaying/neutering ones pets to make them healthier and fight street dog overpopulations
• Understanding dog body language
• Adopting and saving street dogs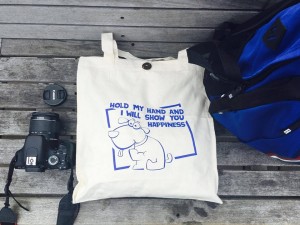 And taking this stance on education and awareness, PHN needs your help. Your support allows PHN to complete its mission, and now you can receive a token of the program's appreciation.
Donate today and you'll receive this PHN tote! It's an everyday bag that's equally stylish and functional. These are made in Nepal and are great for carrying all your essentials!