Meet Alli, our newest contributor at Pets in Omaha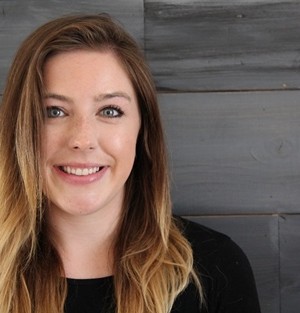 Alli Fischenich is our newest contributor at Pets In Omaha.
Alli is a senior at the University of Nebraska-Omaha and is majoring in Public Relations and Advertising. Writing and pets are "her things," so this opportunity is ideal for her as she furthers her life experience.
A few words from Alli: "I am so excited to be a part of this fantastic website and to share my love for animals!  I live with my two plump cats in a studio downtown. Joey and Zooey are their names; they are brother and sister, the only two from their litter. As you all probably know, that rarely happens, so I just could not split them up. I am a big dog lover, as well. My parents have four pups and I grew up always having a dog. My brother has two horses and my sister has a fat cat just like me. We are a big pet family. I am also a big advocate for living naturally and pet health. If you'd like to know more just ask. I like people too!
If you've got a story idea for Alli or would like to comment on anything she's written, let her know through our contact page!
We're glad to have her and hope you will find her articles fun and informative.