Iowa group fighting for puppy mill legislation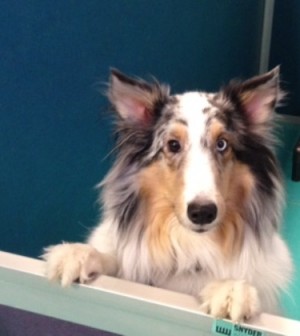 Those with concern for puppy mill dogs know of the Horrible 100 list that is published each year. The Midwest is notorious for having the majority of the worst-ranked states on the list. Nebraska, Kansas, Missouri and Iowa are routinely at or near the top annually.
WQAD-8 in the Quad Cities recently highlighted a call to action from The Iowa Friends of Companion Animals in response to yet another poor report on the state of mills in Iowa. The IFCA helped pass legislation in 2010 regarding mill dogs and hopes to do more in the future. At this point, its mission is to gain more awareness and volunteers who can spread the word about conditions in the government which allow mills to thrive.
Its latest proposal to the legislature would do a number of things: First, small, hobby breeders would be placed into a different category of operation that the larger commercial breeders who can be called puppy mills. There are over 200 USDA-licensed breeders in Iowa– the second most in the country. Second, large breeders would be examined more carefully and more often. Tracey Kuehl leads the IFCA and says this about small vs. large breeders in a WQAD article: ""State inspectors look at small facilities, but they don't look at the big ones and we believe in order to be effective in addressing animal neglect and cruelty and invoking those laws that are already established for  that, we need to have state inspectors in the large facilities as well."
The third leg of the proposal, according to WQAD, details a plan to develop licensing fees for commercial breeders, based on how many dogs they own. Money from that fee would pay for two additional state inspectors as well as fund that municipalities could use to care for animals if a facility were to shut down.
What's important to note about the IFCA and other advocacy groups is that it does not condemn ALL breeders; instead, just the super large ones that are more concerned with dollar signs than vital signs of dogs in their care.
Read the entire WQAD article at the link above.