Join us in supporting those who support our community's animals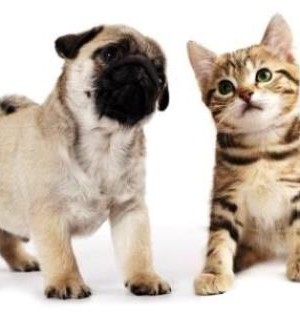 We do our best to achieve many things for many people and animals here at Pets in Omaha. From the 700+ articles we've published on www.petsinomaha.com to the tens-of-thousands of people we've attracted to our live events, the hundreds of adoptions we've facilitated, the millions of ad impressions we've provided to advertisers, and the efforts we've made to bring the pet community together, there's a lot that goes into what you see here.
And the only way we can do what we do is to provide users and advertisers with a useful, widely-read and frequently-visited website. In addition to our website, we've advertised through live events, our own sponsorship endeavors, promoted ourselves and others on social media, and advocated through our outreach efforts. Most of what we do has been done because of the support we've received from our sponsors. These are folks from all walks of life. Pet supply stores, florists, lawyers, dentists, veterinarians- the list goes on. What we all have in common is our love for pets.
Nearly every day, we ask you to support us and those who support animals in some way or another. Whether it's a new, original post on our site, a live event we've put together, or a call to action in helping an animal or animal advocate, we rely upon you, our readers, to help us grow. Today, we're inviting you to take a look at the banners we place on our pages, our directory, and our marketplace section of the website. Please click on the ads and see what all our community members are doing to help grow the animal community in and around Omaha.
We also invite you to visit them when you're picking up their dog food, using their services, or working with them in any capacity. Thank them for what they do for the animals and for providing Pets in Omaha with an opportunity to present rich content, host live events, and advocate for rescues, shelters, animal adoption, and animal welfare.
Thanks to you, our readers, and thanks to our sponsors. We've been at this for nearly four years now and hope to make the next four even better!