Prepare for severe weather with the NHS and American Red Cross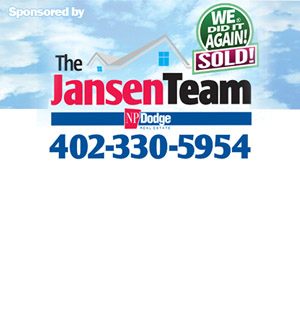 Between this past weekend's severe weather and the bout of it we saw on Mother's Day, we are all on edge when it comes to danger the elements produce. That said, the Nebraska Humane Society is doing a very cool thing with the Red Cross Thursday, June 5, 2014 from 4-7 p.m. to help pet owners prepare for severe weather and possible disasters.
Pam Wiese, VP of Marketing and Advertising at the NHS, says, "We're hoping people will come get low cost micro chipping (permanent identification for pets) and check out the Red Cross "Pet First Aid" App for their mobile devices. It's only 99 cents and really cool." Below, you'll find information about the App. Relating to the event on Thursday, Wiese also says that "Hopefully, we can donate some of the supplies that we stockpile for the Red Cross in case of a disaster." Below, you'll also find a supply list that the Red Cross will need when disaster strikes.
On Thursday, June 6, stop by the Nebraska Humane Society on 89th and Fort Streets in Omaha if your pet is without a microchip. The implantation is low cost ($10) and can help shelters like the NHS get your pet back home when it strays. The NHS chips all animals it adopts out, but if your pet came from elsewhere, it likely doesn't have a microchip. The importance of having a chip is great. If you don't believe us, wait until your pet is lost, heaven forbid. Use this opportunity to chip you pet on the cheap.
If the 99 cent price tag isn't enough for you to download the Red Cross's Pet First Aid App, here are some more details that will entice you. (Click the images below as well)
Like other Red Cross Apps (Tornado Safety, Hurricane Safety, First Aid, and more) the Pet First Aid App is chock full of useful and potentially life-saving information. Without going into all of the details, here's a glimpse of what's included in the Pet First Aid App:
Winter and Summer Tips for Dogs and Cats
Know What's Normal
ABC's
Allergic Reactions
Bleeding
Bloat and torsion
Blood Sugar Emergencies
Breathing Problems
Burns
Car Accidents
Choking
Collapse
CPR
Drowning
Electric Shock
Eye Emergencies
Falling
Frostbite
Heart Emergencies
Heat related
Hypothermia
Poisioning
Seizures
Shock
Slipped disc
Smoke inhalation
Wounds
Each category provides pet owners with tips about how to start treatment and what to do ultimately. Within the app, there are also some really great features like information storage (you can save your vet's phone number, your microchip ID number, and more) as well as these things:
Pet-friendly hotel locator
Preparation for health and well being
Help with socialization
Info on spaying and neutering
Tips on traveling with your animals
Advice on medication
Info on "When to Say Goodbye"
A list of toxic substances
Vet hospital locator
A list of early warning signs
After you've reviewed any and all information, the app allows you to take quizzes to master your knowledge. You can also keep track of your vet records, diet and medications. Wow. $99 bucks would be a great value for this tool, but again, it's only 99 cents! Download it today and come to the NHS Thursday for more information. This really is a wonderful chance for you to become prepared for severe weather and other emergencies, so do yourself and your pets a favor by coming to the NHS June 5.
If you are coming to the NHS Thursday, please check the supply list below for things you can donate to disaster relief efforts. Thanks in advance!