Can you help a kitty in need?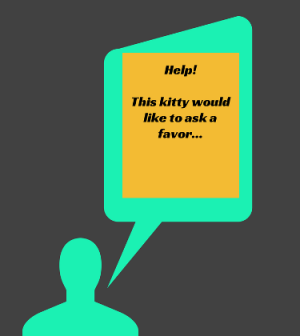 Today, there's a kitty at Catnip and Tails Rescue in Council Bluffs that needs some help in covering medical expenses. We would like to offer readers and opportunity to help this little one get better and take a load off financially.
According to the Catnip and Tails Rescue, Inc. Facebook page, these are the details and instructions on how to help:
CAT is desperately in need of donations to help cover medical expenses. Please consider giving a tax deductible donation to help our felines. Donations can be mailed to 19012 Perry Rd, Council Bluffs, IA 51503, sent via paypal or made directly to Valley View Vet Clinic 712-256-7387. No donation is too small. Thank you.
You can visit the Cat Nip and Tails Rescue Facebook page by clicking here. Also, check out their Web site by clicking here.