Lincoln Group Receives $5,000 grant to move toward a no-kill community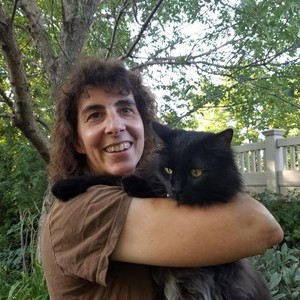 Joining Forces…Saving Lives is an organization in Lincoln that aims to bring the city into a no-kill zone, meaning 90 percent of animals that enter shelters are released safe and sound.
We've recently featured the group and you can read its story here.
What's more, the group has recently received a $5,000 grant from Maddie's Fund to work on bringing the release rate up concerning cats. Currently, dogs are at the 90 percent threshold.
Here's a press release detailing the award. Congrats to Joining Forces…Saving Lives!
To help Joining Forces, click here. 
Local non-profit Joining Forces Saving Lives Receives Grant from Maddie's Fund to start a Community Cat Program in Lincoln
July 19, 2017
Lincoln, NE — Joining Forces Saving Lives, a local non-profit organization, received a $5,000 grant from Maddie's Fund to start a Community Cat Program in Lincoln that involves targeted TNR (trap neuter release) of cats.
The idea is to spay and neuter all the cats in an area and release them back to that area to reduce the amount of unwanted litters, which in turn reduces the number taken to the shelter and reduces nuisance behaviors like roaming and fighting.
Spaying, neutering and releasing at least 90% of outdoor cats in a targeted area is the only proven and effective way to decrease outdoor cat populations. The cats are trapped in live traps, spayed/neutered, given shots including a rabies, and ear tipped. They are then released back in their original neighborhood. This will control the population and over time, the population will decrease.
A few model communities that have implemented a community cat program have decreased their cat population so much that they have resorted to transferring in kittens from other cities to their community shelters for adoption. They have run out of cats to adopt. This is a problem that president and founder of Joining Forces Saving Lives, Melissa Money-Beecher, hopes will happen in Lincoln someday.
Joining Forces Saving Lives is working with Capital Humane Society as well as several local veterinarians. "The grant funding from Maddie's Fund will go a lot farther towards helping more cats with the help from the Capital Humane Society and the veterinarians who agreed to affordably spay/neuter the cats we trap. This greatly benefits both the cats and the community by expanding the reach of our TNR efforts."
The group is currently targeting two areas in Lincoln with their community cat program identified by Animal Control. "Joining Forces Saving Lives would like to locate a third and/or fourth area that has a large outdoor cat population," added Money-Beecher.  "We would like to get the word out to the community that we can help with unaltered free roaming cat populations and are looking for areas in need. Please contact us if you have an area that we can help with."
For more information on the Joining Forces Saving Lives efforts to save more cats through the Community Cat/TNR Program or to contact us about helping spay/neuter an outdoor cat colony visit Joining Forces Saving Lives on Facebook at https://www.facebook.com/JoiningForcesSavingLives/
or visit our website www.JoiningForcesSavingLives.org
or email info@JoiningForcesSavingLives.org
or call 402 937-9959 and leave a message.
#ThanksToMaddie
About the Joining Forces Saving Lives
Joining Forces…Saving Lives was created in 2012 with the goal of bringing animal organizations together to help save more animals in Lincoln and surrounding Nebraska communities. We are steadfast in our efforts to save the lives of companion animals by collaborating with the organizations and people who care. So far, we have helped save 38 cats in our community. Joining Forces…Saving Lives is a 501(c)(3) non-profit organization.
###