Lincoln's Domesti-PUPS Honored as 2017 Top-Rated Nonprofit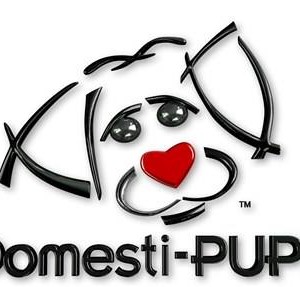 Domesti-PUPS has been a great partner to Pets in Omaha and we're happy to share this really big news:
Domesti-PUPS announced today that it has been honored with a prestigious 2017 Top-Rated Award by GreatNonprofits, the leading provider of user reviews about nonprofit organizations. The Greatnonprofits.org Award is based on positive online reviews.
Each year, GreatNonprofits selects the highest-rated nonprofits on its site to give donors and volunteers more confidence in the credibility of nonprofit organizations. Active Minds currently has a five-star rating on the website, with reviews from board members, volunteers, chapter members and general supporters.
"We are excited to be named a Top-Rated 2017 Nonprofit," says Michelle O'Dea, Executive Director of Domesti-PUPS. We are proud of our accomplishments each and every year, but it is always an honor to receive this award based on positive reviews from volunteers, donors and clients."
"Savvy donors want to see the impact of their donations more than ever," said Perla Ni, CEO of GreatNonprofits. "People with direct experience with Active Minds have voted that the organization is making a real difference." Being on the Top-Rated list gives donors and volunteers more confidence that this is a credible organization. The reviews by volunteers, clients and other donors show the on-the-ground results of nonprofit organizations. This award is a form of recognition by the community.
About Domesti-PUPS
Domesti-PUPS is a 501c3 nonprofit organization based in Lincoln, Nebraska. Satellite locations for pet therapy programs are also located in Auburn and Omaha, Nebraska. Domesti-PUPS provides therapy dogs, service dogs for persons with disabilities, and trained rescue dogs. Domesti-PUPS' mission is to improve the quality of life for persons with special needs through the assistance of animals, and to promote awareness through education.
About GreatNonprofits
GreatNonprofits is the leading site for donors and volunteers to find reviews and ratings of nonprofits. Reviews on the site influence 30 million donation decisions a year.