Mark Your Calendars- a day of family fun benefiting Helping Hand for Animals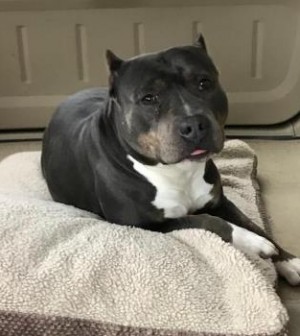 We've got a number of great rescues in our area, many of which are greatly supported by the pet community at large. Others have the same heartfelt missions and work tirelessly to help an animal (or 30). There's an event coming up that will support Helping Hand for Animals, one of the great rescues we love which supports, among other animals, long-term foster dogs.
On Saturday, April 14 from 1-5 pm, bring the family out to Boulder Creek (just south of 144th and Q in Millard) for a day of fun that will benefit Helping Hand and the expenses it takes on to care for its animals every day. For example, four foster dogs boarded by Helping Hand cost about $2,000 each month. There are also hundreds of dollars in vet bills monthly. One can see how the numbers add up, especially for long-term fosters.
A $10 donation for adults or a $5 donation for kids (two and under are free) will get fun-havers pasta, bread, and dessert. Also, a number of home-baked goods will be available for purchase. A silent auction rounds out the festivities that can benefit the rescue. Amira (pictured above), one of Helping Hand's adoptable dogs will be in attendance for a meet and greet, too!
Boulder Creek has batting cages, mini golf, and more available to guests. The donation is separate from the cost of these activities.
For more info on how you can get involved and help, email helpinghandro@gmail.com. Rose has info about fostering and adoption as well.
For more events happening in our pet community, find the Pets in Omaha Events page here.