Meet Adoptable Dogs from four different rescues, Sat. March 31 11am – 2 pm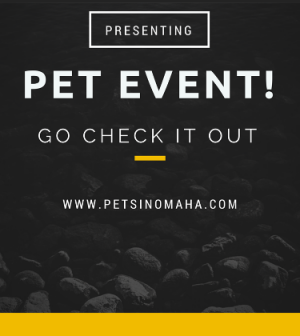 On Saturday, March 31, 2018, you'll be able to see a bunch of adoptable dogs from four different rescues at five different area meet and greets!
Starting at 11 am, Hands, Hearts and Paws will have meets and greets at both Long Dog Fat Cat locations (90th and Center, 169th and Burke).
Also at 11, Nebraska Border Collie Rescue will be at PetSafe Brand located at 9729 Q Street.
From noon until 2 pm, visit adoptable animals from Muddy Paws Second Chance Rescue At That Dog Wash, 1401 Jackson St. At the same time, The Goodlife Bulldog Rescue will be at Nature Dog, 13366 W Maple Road.
Easter Sunday will be a light day for pet events, so get out Saturday and enjoy Spring with the pet community!