Meet adoptable Hands, Hearts and Paws pups at the Green Spot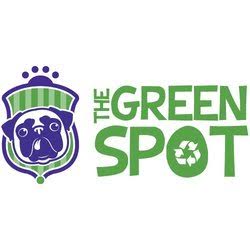 For all future featured pet events we've got for you, always make sure to check out the Pets in Omaha pet event calendar at www.petsinomaha.com/events. And to see what's on tap this weekend, take a look at this!
On July 28, 2018, adoptable animals and volunteers from Hands, Hearts and Paws who care for them will be attending a meet and greet at The Green Spot between 1 and 3pm!
Meet and greets are great for many things, even if you aren't going to check out adoptable animals (though that's the best one!). These events, often held at humane pet stores like The Green Spot (southeast corner of 72nd and Pacific in the Aksarben Village), provide rescue and shelter groups with the opportunity to show off adoptable animals, introduce volunteers to the community, raise awareness for rescue, bring people together, and teach the public about how to donate to, foster for, and volunteer in any number of our rescue groups.
If you've got the chance, stop by The Green Spot this Saturday between 1 and 3! Check out pups ready to meet you and take a look inside the store for supplies you'll need for current and future pets.