Meet Beer Paws and its founder, Crystal Wiebe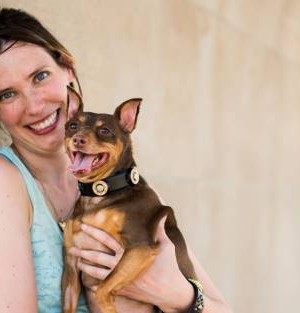 Crystal Wiebe was always losing her bottle opener.
To rectify this problem, she placed one on her dog's collar so that she would never again have to wonder the whereabouts of that invaluable tool. Initially, she thought of selling these clever, collar-attached bottle openers as a hobby business that would allow her to donate money to her favorite cause- animal rescue. Little did she know, the simple life hack she'd come up with would be the catalyst for something much larger.
"It became quickly apparent that dogs and beer go great together," Wiebe says. "So, when I discovered that spent grains – the biggest byproduct of the beer industry – could be used as an ingredient in healthy dog treats, I started baking."
Two-and-a-half years later, Beer Paws, Wiebe's company, works with 15 different craft breweries to produce Beer Biscuits for Dogs. She is also the Midwest's only maker of craft beer for dogs (non-alcoholic, of course).
Beer Paws was born in May 2013. Wiebe is the founder, chief baker and brewer, saleswoman, marketer, janitor and everything else. It's largely a one-woman-show and it's growing quickly. One reason for the growth is that Beer Paws is part of BetaBlox, a startup business accelerator program based in Kansas City.
On a day-to-day basis, Wiebe is cooking, marketing, collecting spent grains and more. Every day is different. "If I'm in Kansas City, where the company is located, you can be sure the oven is running. Although I have an amazing team of friends and family who pitch in to help me, Beer Paws is mostly a one-woman show. I visit breweries to pick up buckets of spent grains, I mix the dough and bake the Beer Biscuits, I package the products and I sell them at events throughout Kansas City and Nebraska." She also makes deliveries to her 30-plus retail partners.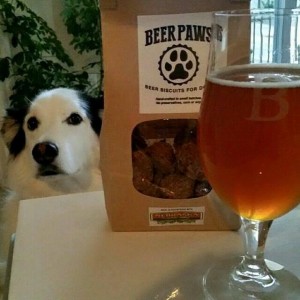 What sets Beer Paws apart from others like it?
"Beer Paws is cool!" Wiebe says. "When you give your dog a Beer Paws Beer Biscuit or a little of our Beer for Dogs, you aren't just giving your dog a treat. You are sharing an experience with your best drinking buddy, your dog."
The production of our Beer Biscuits also takes a waste product (spent grains) and turns them into a healthy product. That's something to feel good about, right?
The best place to learn about Wiebe and Beer Paws is the company's website, www.beerpaws.com. Beer Paws on all of the major social networks. And if you reach out in any way, it will be Crystal who answers!
Find Beer Paws on Facebook, Instagram and Twitter.
The long-term future of Beer Paws looks great and the immediate is busy for Wiebe. On Wednesday, Oct. 21, she'll be speaking at 1 Million Cups in Omaha.Beer Paws also just launched a crowd funding campaign!
"I am looking to raise $30K in 30 Days to build a bigger, better Beer Paws kitchen. Please help me spread the word so that I can expand my company's production capacity and bring Beer Paws treats to more dogs everywhere!" Wiebe says.
Cool notes:
Beer Paws products contain zero alcohol or hops, both of which can be toxic for dogs.
Spent grains – the key ingredient in our Beer Biscuits for Dogs – are very high in protein and fiber.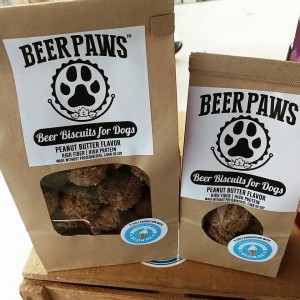 Wiebe is a Nebraska native who has called Kansas City home for about a decade. She has loved dogs all of her life and currently is owned by two – a miniature pinscher named Coconut and a miniature Australian shepherd named Kona.
To check out the Beer Paws crowdfunding site, click the link below.
https://www.indiegogo.com/projects/beer-paws-blast-off/x/1716879#/
While you're at it, check out a cool Beer Paws video here:
https://www.youtube.com/watch?v=B_pykFxKrYI