Meet Big Red Rescue of the Heartland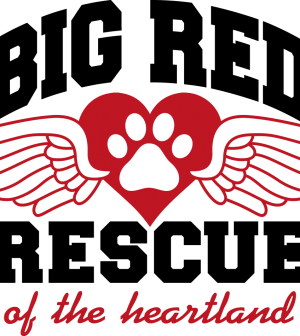 We at Pets in Omaha are excited to help spread the word about our local rescue organizations. In this edition of "Rescue Friends", get to know Big Red Rescue!
Q: What is your organization called and where are you located?
A: Big Red Rescue of The Heartland;  our address (for mail only) is 2840 South 70th St, Ste 7-288 Lincoln, NE 68506
Q: When, why and by whom was the organization founded?
A: January 2015. Because there are so many specific breed rescues out there, we felt all animals needed rescued and we are an all breed rescue- cats and dogs.  The group was founded by Chris Johnson and Dawn L Chandler.
Q: Are there board members, a president or officers for your group? Who are they and what do they mean to the group's success?
A: President: Chris Johnson, Secretary Dawn L Chandler, Treasurer Boyd Johnson
Q: What is your organization's mission and how do you execute it?
A: Big Red Rescue of the Heartland has been organized exclusively for charitable and educational purposes.  Specifically helping abandoned, surrendered, abused, neglected animals, providing a safe loving foster home and providing necessary rehabilitation for them to be adopted to a forever home. To educate owners and the public on responsible pet ownership. Finding a forever home for animals in need.  Rescuing and socializing abandoned, neglected, abused, orphaned and/or surrendered animals by providing temporary safe shelter and medical/dental treatments as needed.  Ensuring no animal shall be adopted for the purposes of breeding or scientific/medical experimentation.  Providing education to the public on the animal welfare and responsible pet guardianship.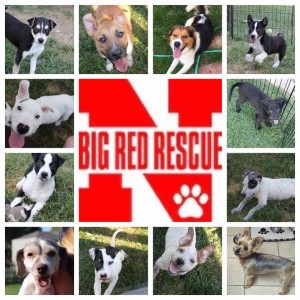 Q: How many people volunteer for your organization?
A: Over 40 volunteers
Q: How many animals do you rescue, foster and place in a year?
A: This year, we've rescued 126 dogs and 15 cats and kittens.
Q: Tell us what a typical day for your organization entails.
A: One day at Big Red Rescue is never the same as the day before.  If we are not processing applications and doing home visits, we are pulling dogs to safety.   After pulling dogs to safety  we are providing them with medical care and assessing their rehabilitation needs.  Advertising the pets is always an important task and keeping accurate records is  a daily task.  Dealing with the pets and their care is a very important part of what we accomplish.  Providing education regarding issues such as safety, disease and care of pets is an ongoing part of every day.
Q: How can animal lovers in the area help you in your mission? Donations? Volunteers?
A: If there were one thing to ask for from animal lovers we would wish for them to become a foster for one of our rescued pets.  Providing a safe and loving environment for a pet needing a temporary place to call home is extremely important.  If not participating by being a foster there are always many other volunteer positions to be filled.  Donations of any type are always welcomed.
If you'd like to check out Big Red Rescue of the Heartland online, click here for its website. You can also stay in touch with the group on Facebook by clicking here.