Meet Dog On It Training and Rehabilitation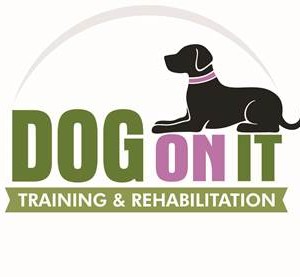 Dog trainers have different methodologies, philosophies, backgrounds, and personalities. What all the good ones have in common is a love for animals and the hope that he or she can help your dog remain in your home, not in a shelter or rescue organization.
Diana Ahlquist, owner and trainer at Dog On It Training and Rehabilitation, says this about her goals as a canine trainer and rehabilitator: "It is so important for me to keep dogs in their home and out of shelters. There are over 3,000,000 dogs that get euthanized each year and I just want to give people hope that they can to have a well-behaved and healthy dog."
You can't blame a dog for its unsavory behavior if it has never been taught how to behave the way you want it to. "They need a teacher," Diana says, "and I love being able to help people become that for their dogs."
The most common behavior issues Diana sees in her clients include jumping on people or counters, bad leash manners, excessive barking, no recall (coming to you), no "off switch" (crazy hyper at all times until they just crash), and no focus. And from a young age, Diana was able to see past a dog's misbehavior and into the fact that a particular dog wasn't "bad," it just needed to be taught. "I've just always had such a connection with dogs and even when I was young, I expected they behave well. It was never funny to me if I saw a dog barking all the time, or jumping up; I just knew they were going through something and needed help."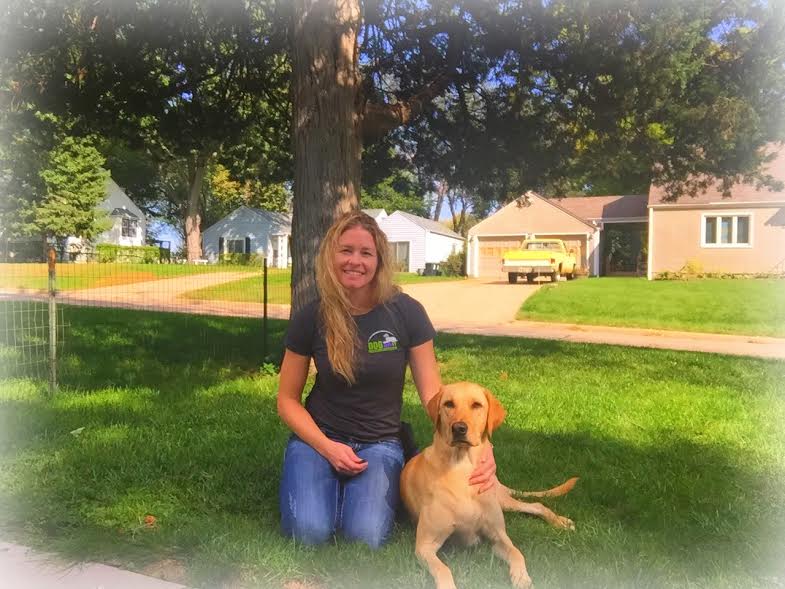 From that young age to even now, her mission has been to save any animal she can. And though her training focuses on dogs, you'll find Diana doing her best to help all kinds of other critters. From birds to squirrels to rabbits, her love for animals is wide ranging.
Diana's brand of balanced training includes praising good behavior, but also redirecting bad behaviors. She believes there must be a balance to find within a dog in order to understand what is expected (and not expected) of them. "Obedience work is done and is important, but I have a huge focus on the relationship between dog and owner as well. It's very important to know how to clearly communicate with dogs in order to strengthen the relationship and become a leader."
Dog On It Training and Rehabilitation has been open for about a year-and-a-half and is steadily growing. Diana started her business after working with a world-renowned trainer in Providence, Rhode Island. "I worked and lived there for four months, learning different training methods and gaining experience with training puppies, alleviating aggression problems towards humans, and difficulty interacting peacefully with other dogs. Along with that formal training, Diana leans on her personal experience and education as training tools. "A lot of my training background was self taught," she says. "I had a crazy lab and a psych degree. I went through a process of elimination and referred back to my psychology studies to find the proper way to train my dog and others. Once I found I was successful, I helped my friends, volunteered at humane societies, and researched training to hone my balanced training method."
There is a lot of foundation work in Diana's training sessions. Foundation exercises help carry over basic rules that can help correct many other behavior issues she's working with dogs on. "There are certain tools I use to help with the whole process and they vary from dog to dog," she says. No two dogs are the same, so her training is catered specifically to each dog and its family. Gaining enough information through discovery with the family helps her to gain a clear understanding of their household and routines, giving her the ability to best assess the situation and develop a plan. Again, the goal is to bring harmony to the dog and human relationship, ultimately leading to dogs staying in the home and out of shelters or rescue organizations.
Dog On It can bring the training to you or clients can visit Diana at her own training facility.
"I want to always continue to offer in-home training as people and dogs seem to feel more comfortable in their homes. That is also where some of the problems occur, so they feel better tackling behavior issues there."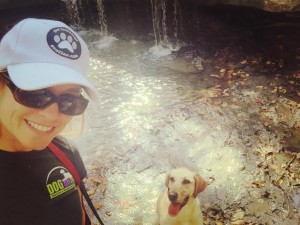 Until now, Dog On It has offered individual training sessions, but will offer group classes starting in 2017. Clients will also be able to participate in pack walks soon. "This is important to help encourage the training and for me to be able to address any issues that are ongoing," she says. "Plus, it is a great way to up the ante in their training as well."
Getting a dog is a huge responsibility, and to have a healthy and balanced dog, one must train not only the dog, but oneself to become their leaders. So many of the ill behaviors that get dogs put into rescue are issues that can easily be tackled and will help keep dogs in their homes.
Diana and Dog On It realizes you have many choices when picking a trainer and invites you to check out photos, videos, and tips on the Dog On It Facebook page here. Testimonials from past clients also appear there to help make your decision about the best trainer for you.
To reach Diana directly use the following information:
Email her at diana@dogonitomaha.com
Contact her via phone at 402-578-1079.
Clients and potential clients can also find her by filling out a contact form located here.
To view the Dog On It Website's homepage, click here.