Meet dogs, volunteers, and prison inmates part of Second Chance Pups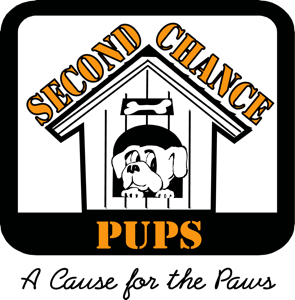 Second Chance Pups (SCP) is one of the most unique rescues you'll find, so we're excited to educate readers about its mission, practice, and impact on dogs and people. Melissa Ripley is a trainer, adoption coordinator, and board member for SCP and was kind enough to help us tell the group's story.
Make sure to check out all of our other Rescue Friends stories here.
Second Chance Pups, Inc. is located at the Nebraska State Penitentiary in Lincoln and was founded about 15 years ago by a group of service dog trainers. The group is a 501c3 organization and its Board of Directors includes Secretary Ripley, Treasurer Krissa Knopik, and President Kim Ostermann who has been a big part of the rescue since it began. SCP also has a few board members that do not hold officer positions but offer input to the group.
Ripley says the group works because everyone contributes. "We receive donated studio photos from Captured Memories Photography, donated natural photos from Dina Barta with Dog Bone Photography, donated food from Nature's Variety, vet care from Dr. Dishman at Emergency Vet Services," and more. "We definitely couldn't do this without all of them."
The organization is designed to pull dogs who are in need of training from area shelters.  SCP then pairs them up with an inmate handler at the
Nebraska State Penitentiary for 9 weeks of basic obedience training. At that point, the rescue adopts dogs out to their forever homes.
"We feel this benefits the dogs, shelters, handlers and owners. It's a win for everyone involved."
Kim and Ripley are the main volunteers but the group has about 8 people- a small group, Ripley says, that works well together.
The group typically has 8-12 dogs in each rotation and runs a new rotation every 10 weeks.  The 9 weeks of obedience training is completed at the prison and then the group takes a week off to get new dogs selected and situated. Trained dogs are adoptable at that point and the group starts all over with a new rotation. In a year's time, SCP usually trains and rehomes 30-45 dogs.
One of the benefits of a small group of volunteers is the intimacy in which everyone works. A drawback, perhaps, is the responsibility left to each volunteer is often weighty.
Kim does a lot of the logistics, Ripley handles all of the adoptions, and the pair goes into the prison once a week to work with the inmates and their dogs, teaching them the new commands for the upcoming week. Ripley does all of the adoptions, email and mail correspondence, Facebook management,  vet records, and more.
Click here to see how you can volunteer with SCP.
And the most unique part of the rescue- having prison inmates involved in the process of preparing animals for adoption- is one of the larger and most satisfying aspects.
"Inmates play a huge role in our program," Ripley says. Inmates volunteer to participate in the program and are selected by prison staff. Good behavior before applying for the program is a must, as is cooperation while involved with SCP. Any write up will result in an immediate dismissal from the program, so inmates are invested in and accountable to themselves, staff, the dogs, and rescue volunteers.
"They put a lot of work into the dogs and take great pride with how well their dog is trained," Ripley says. "Many of us know how much work goes into training a dog but we also have the luxury of putting them in a kennel and leaving them for a while if necessary.  The inmates do not have this option and the dogs are with them the majority of the day."
Ripley says inmates develop patience and countless other skills.
"Without them, we wouldn't have a program," she says. "It's a great opportunity for the inmates to give back to society while serving their time. This is very important to most of them."
SCP is solely funded through adoption fees and donations, so monetary donations are always welcome. The group is limited on what kinds of toys it can take into the prison, so if someone is more interested in donating toys, it's always best to check with the group first so it can communicate about what's allowed. Training treats are also a great item to donate to the rescue. "We go through a ton of treats while training the dogs," Ripley says.
Together, volunteers in and out of prison are working to build community, train animals, and rehabilitate both dogs and people. It's a wonderful thing.
SCP is on Facebook and recommends visiting its website, www.secondchancepups.com for more information.
The group can also be contacted via email at info@secondchancepups.com and by phone at 402-882-3647.