Meet the Lucy Foundation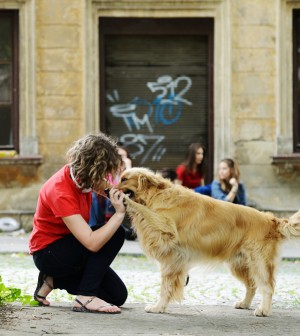 Each week in the US, 80,000 dogs and cats are euthanized in animal shelters.
The obvious problem is overpopulation. There are simply not enough places for these animals to call home.
We have a number of local rescues and shelters that work tirelessly every day to save animals that would otherwise be euthanized. One of the more famous and giant national groups is one we'd like you to get to know, if you don't know it already.
One incident for a stray dog who was saved from a shelter was Lucy's. Her story would help change the fate for many animals.
The Lucy Pet Foundation is a non-profit organization that offers free spaying and neutering services. The group managed to neuter and spay over 4,000 cats and dogs last year alone. The organization also offers vaccinations and assists local animal shelters to help animals whose time is running out. The foundation's main goal is to have 40 mobile spay and neuter mobile clinics across major U.S. cities. Very noble, very essential.
The group was started in 2013 by Joey Herrick when his son found Lucy.
About five years ago, in Thousand Oaks, CA, Herrick's son Dylan noticed a lost female Chihuahua mix in the hills. The poor dog was malnourished, covered in dirt, had hooked toe nails and tire treads on her back. They took the small dog home, and when nobody responded to calls asking for the owner of the dog, the Herricks made her a part of their family.
A few weeks after adopting her, the Herrick's noticed Lucy's belly getting rather large. As it turned out, Lucy was pregnant. A while later, Lucy would give birth to five healthy pups. It was at that moment that Herrick decided that he would devote himself to helping other animals like Lucy by establishing the Lucy Pet Foundation.
Today, Lucy and her pups come to the foundation often.
If you are interested in when they may show up at your place, are interested in joining the cause, or want to learn more about the Lucy Pet Foundation, call toll free 855-499-LUCY (5829) or go to their website here.