Meet Muddy Paws Second Chance Rescue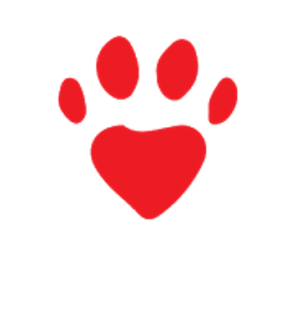 Muddy Paws Second Chance Rescue is a 2015-born Rescue that we're proud to feature as a Rescue Friend. Get to know the organization and help where you can!
Q: What is your organization called and where are you located?
A: Our organization is called Muddy Paws Second Chance Rescue.  We are based in the Omaha/Council Bluffs area. The animals in our program are housed in foster homes spread throughout eastern Nebraska and western Iowa. You'll find us most weekends at pet friendly stores around the area introducing our adoptable pets to new friends.
Q: When, why and by whom was the organization founded?
A: Muddy Paws Second Chance Rescue turned two years old on January 15, 2017. The group was founded by Terri Larson, a rescuer with more than 20 years of experience working with multiple rescue groups around this area. Terri had a broader vision of rescue that filled some holes in the practice of rescue being left by the traditional approach of only offering help to animals that are  turned over to your organization. She knew she could use her experience and relationships with other rescuers to make that vision come to life. And she did just that.
Today, Muddy Paws provides assistance to dogs and cats of all sizes and breeds – especially those lovable mutts! In addition to bringing animals into our foster homes for rehabilitation and adoption, we also work to keep animals in homes they are at risk for losing. Muddy Paws offers financial assistance and training assistance to loving families who are struggling to keep their pets.  When necessary, Muddy Paws also offers post-adoption training assistance to help adopted pets adjust to their new families and homes.
Q: Are there board members, a president or officers for your group? Who are they and what do they mean to the group's success?
A: Muddy Paws Rescue has at-large board members and officers.  Terri Larson is President, Kerri Ferguson is Vice-President, Jennifer Walz is Treasurer, and Lorie Jenkins is Secretary. Board members include Ashley Burchard, Virginia Minear, Heather Reese, Shelly Korisko, Julie Grady, Karen Stiehl Osborn and Suzanne Clabaugh.
This group of volunteers brings countless years of rescue experience together into one place at Muddy Paws. Each person leads a team of volunteers responsible for certain parts of our operation – intake, vetting, communications, fundraising, etc. Being able to start with so much individual experience among our leadership group has made it possible for Muddy Paws to achieve tremendous growth and success in just two short years. Although a very young group we are performing at levels similar to groups that have been doing this for a very long time.
Q: What is your organization's mission and how do you execute it?
A: MUDDY PAWS MISSION STATEMENT
Muddy Paws Second Chance Rescue is a non-profit, no-kill, volunteer-based rescue organization serving the Iowa and Nebraska area. We are dedicated to rescuing animals left homeless for whatever reason, and placing them in loving, responsible, committed permanent homes.
Our animals come from public shelters where they are at high risk of euthanasia due to overpopulation; are given up by their owners for any number of reasons; or are in danger of being abused or neglected.
Our adoption process involves taking considerable care in screening applicants and finding a good match for our animals. We educate prospective adopters about the responsibilities and costs of bringing a pet into their homes, families and lives.
Animals in our care are spayed or neutered, if age appropriate, and receive all necessary veterinary care and treatment. We assist dogs and cats without regard to age, breed or physical condition, and place them in nurturing foster homes while waiting placement in their permanent homes. We also remain committed to our animals beyond the adoption process and offer supportive services, if needed.
Finally, we strive to work with area shelters and other rescues to develop a network of supporters and volunteers in an effort to rescue as many animals as possible, and create a better world for animals in need.