Meet Nebraska Border Collie Rescue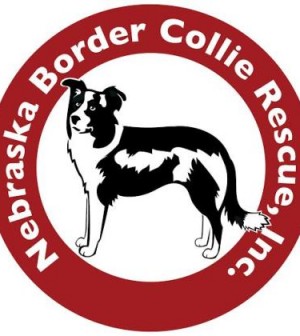 I have to be honest. I am a cat person before I'm a dog person. I love pups, but keeters are just more my style. If I were to get a dog though, Nebraska Border Collie Rescue would be my jam (unless my daughter said differently). That said, meet the folks I'll call down the road (maybe), Nebraska Border Collie Rescue. Also, make sure to read about and support all of our Rescue Friends via our Rescue page.
Q: What is your organization called and where are you located?
A: We are Nebraska Border Collie Rescue, Inc. NBCR is based out of Bellevue, NE, however, we do not have a facility open to the public; all of our dogs are fostered in individual volunteers' homes.
Q: When, why and by whom was the organization founded?
A: Nebraska Border Collie Rescue, Inc. was started in 1999 by Nickie Vanek because she saw many Border Collies being abandoned and ending up in shelters. Nickie also started the Nebraska Rescuers list. Karen Battreall was a volunteer early on and took over responsibility of running the rescue by 2001.
Q: Are there board members, a president or officers for your group? Who are they and what do they mean to the group's success?
A: NBCR, Inc. is a 501(c)(3) non profit, all volunteer rescue organization. We could not help the dogs without the dedication of our awesome volunteers! NBCR is run much like a business; we have a president, vice president, treasurer and secretary, as well as a Board of Directors who are responsible for making major discussions for the rescue. Most of our volunteers work a 9-5 job as well as donate their time and energy to dogs in need.
Q: What is your organization's mission and how do you execute it?
A: Our mission is to provide "Rescue, Rehabilitation, Foster and Placement for Border Collies and Border Collie Mixes in and around Nebraska." Our goal is to give Border Collies and Border Collie mixes a second (or third) chance at the good life! We work hard to connect these great dogs with their perfect forever home.
Q: How many people volunteer for your organization?
A: We generally have about 20-30 active volunteers at any one time; these volunteers serve on the board of directors, foster dogs, work on bringing dogs into rescue, evaluating dogs, processing applications, calling references, doing home visit evaluations, keeping our website up to date, and the list goes on! Beyond the "active" volunteers, we have many many more volunteers who step up to help with different tasks that help get the dogs placed into their forever homes. We have volunteers in several states outside of Nebraska as well. We really could not help the dogs without such awesome volunteers!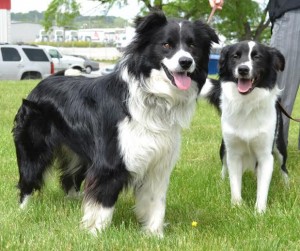 Q: How many animals do you rescue, foster and place in a year?
A: We are generally able to save 60+ dogs a year. Some of the dogs we rescue require rehabilitation or training. Dogs stay in rescue a minimum of 2 weeks, and some dogs have stayed with us for 2 years while they were rehabilitated and looking for their perfect forever home. Although we enjoy receiving updates about any NBCR alumni dogs, we especially love to see and hear how these special dogs are flourishing in their forever homes! One of our goals is educating the public about Border Collies. As part of that goal, we provide advice and resources to help people resolve issues they are having with their Border Collie in an effort to keep their beloved pet in its home.
Q: Tell us what a typical day for your organization entails.
A: Each of our volunteers' days look a bit different. Our foster homes open their homes and hearts to each dog while they are in rescue. The foster dogs may need socialization, a bit of training, many dogs really thrive with a structured household with consistent rules and expectations, or in some cases of under-socialization or neglect, the dogs need patience and understanding while they learn to be dogs. Other volunteers answer questions via email and telephone, process applications, check references, transport dogs, do home visits, update the website and more.
Q: How can animal lovers in the area help you in your mission? Donations? Volunteers?
A: Donations are always welcome and are tax-deductible. Monetary donations help pay for veterinary services, while dog food is probably our largest donation need. We always welcome new volunteers who are interested in helping Border Collies in need or learning about the breed. We are always in need of foster homes. When you foster a dog with NBCR, we pay for all vet care, food, crate, toys, and medication, including flea/tick preventative. All you do is provide a structured home with as much love as you can give and maybe some basic training or socialization as needed. We can always use help processing applications and doing home visits as well. If you are interested in volunteering, please contact us.
Want to find out more about NBCR? Find them on the web here:  http://www.nbcrescue.org
NBCR is also on Facebook!  https://www.facebook.com/NBCRescue
For general inquiries, feel free to contact NBCR at http://www.nbcrescue.org/contact-us/