Meet the Nebraska Dachshund Rescue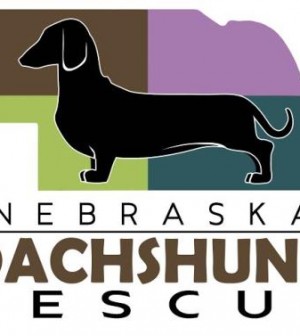 We at Pets in Omaha are excited to help spread the word about our state's rescue organizations. In this edition of our "Rescue Friends" series, be pleased to meet the Nebraska Dachshund Rescue!
The Nebraska Dachshund Rescue is located in Omaha, NE, but serves nationwide needs when it comes to rescuing dachshunds. The organization was formed in the fall of 2007 by several dachshund lovers who were part of a dachshund-only play group. The group was determined to be informed about dachshunds in kill-shelters, dachshunds being surrendered by families, dachshunds that were 'free' on Craigslist, dachshunds retiring from puppy mills, and more situations where they could be considered unsafe. There was not a dachshund breed-specific local rescue group to help find homes for some wonderful little dogs who deserved a second chance at life, so the group was formed. The original Board of Directors was formed in March of 2008.
The Nebraska Dachshund Rescue (NDR) is a 501(c)(3) non-profit AVO (All Volunteer Organization) dedicated to saving dachshunds. "The dachshunds in need can come from a variety of different situations," says Julie Siebler, president of the rescue. "We receive them from animal shelters, owners who surrender them, puppy mills that throw them out and as strays. The Nebraska Dachshund Rescue does not discriminate based on age, size, health, or any other reason. Our goal for each and every dachshund is to be placed in a safe, loving forever-family. Until that goal is reached, they live with a foster family, who will love them as one of their own."
Any needed vet care is provided and paid for by the Nebraska Dachshund Rescue during the interim between surrender and adoption. Vet care can range from minor needs like shots to larger things like special needs or back surgery. Every dog that is placed in a forever home will also be spayed or neutered before they leave the Nebraska Dachshund Rescue's care.
The Nebraska Dachshund Rescue does not have a central shelter. "We rely on a network of foster families to take in a new dog,"says Siebler. "While the new dog is with the foster family, they will receive their vetting. The foster family also assesses the new dog so that it can be placed properly. This assessment includes temperament, social skills with other pets, potty training progress, personality and other things. Without our wonderful foster families, NDR would not be able to 'stay in business.'"
Foster families work with the NDR's board of directors and strive to care for any dachshund in need. Here's the group's current board make-up:
Bob Buscher: Chairman of the Board
Julie Siebler: President
Jen Bauer: Intake and Adoption Director
Lisa McCool: Secretary and Events Director
Jody Grow: Foster Director
Christal Swenson: Fundraising Director
Noelle Buscher: Website Director
The Nebraska Dachshund Rescue's Mission is to help abandoned, surrendered, abused, neglected dachshunds and dachshund mixes by:
Providing a safe loving foster home and providing necessary rehabilitation to be adopted to a forever home.
Educating owners and public on responsible pet ownership.
Finding a forever home to dachshunds and any animal in need.
Rescuing and socializing abandoned, neglected, abused, orphaned and/or surrendered dachshunds and dachshund mixes by providing temporary safe shelter and medical/dental treatments as needed.
Procuring temporary foster homes and permanent new homes for rescued dachshunds that will provide a safe and nurturing home environment.
Ensuring no dachshund shall be adopted for the purposes of breeding or scientific/medical experimentation.
Providing education to the public on the dachshund breed, puppy mills, and responsible pet guardianship including, but not limited to, humane animal care and spay/neuter practices.
Displaying courtesy, respect and fellowship toward all volunteers in appreciation of services and support rendered to dachshund rescue and to promoting enhanced teamwork among all rescuers.
The mission of helping dachshunds in need to find a forever home is also accompanied by educating the public on the option of rescue over buying from a pet store. Most important, Siebler says, is to teach responsible pet ownership which includes training, micro-chipping and spay/neuter for every animal. Volunteers help with these efforts and the NDR is about 50 volunteers strong.
The 50 volunteers and board members work hard to rescue and place as many Dachshunds as possible. "On average," Siebler says, "we rescue and place somewhere between 100 and 150 dachshunds per year." The Nebraska Dachshund Rescue has an awesome group of volunteers and foster families who make these numbers possible. Siebler says the Rescue would not be able to have the success that it does without all of them.
A typical day at the Rescue entails responding to emails, answering phone calls, transporting doxies to and from the vets for appropriate vet care, arranging foster care for new intakes, as well as assisting families with their foster dachshunds. The Rescue also educates families on ways to keep their dachshunds with them in the event they are considering surrendering them for one reason or another. The Rescue is constantly bombarded with intake requests for dachshunds in puppy mills, shelters, strays or those who have been abandoned or surrendered. "We all work together to accomplish our mission of helping dachshunds in need and providing education to dachshund owners as well as the public to help with any dachshund related issues," Siebler says. "We, along with other rescue groups, work diligently to educate about the horrific existence of puppy mills and the life of hell that dogs live in when they are in these mills. It is one of our goals to bring an end to such abuse and mistreatment to all animals who live in substandard conditions."
The Nebraska Dachshund Rescue, being a volunteer-based non-profit organization, is always in need of new foster families, donations and volunteers. If you are interested in becoming a foster, volunteering for the rescue or making a donation, please find the Nebraska Dachshund Rescue on Facebook or by contacting them through their Web site.
Thanks to the NDR for all it does!