Discover the Nebraska Humane Society's Molly Project, Diamond Dogs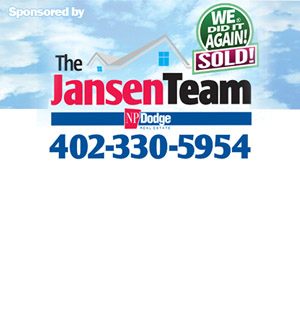 When wandering the NHS facility at 90th and Fort Streets in Omaha, you may see or hear a reference to The Molly Project or Diamond Dogs. You may also wonder what these things are– there's little published about the two– like I did upon hearing the terms.
Luckily, Christina Ferency, Behavior Specialist and lead of the Molly Project and Diamond Dog program at the Nebraska Humane Society, has provided us with some insight about this wonderful, humane program from the NHS.
Below, find a rundown of the Molly Project and the Diamond Dog program from Ferency. If you've got questions about either after reading, contact the NHS by emailing diamonddogs@nehumanesociety.org.
The Molly Project is a behavior modification program funded by Nebraska Humane Society donors.
Every dog that comes into the shelter receives a behavior evaluation. Some dogs are too scared to get out of the kennel. Sometimes, they freeze or act up once in the evaluation room. Others get through parts of the assessment, but do not pass.  The Molly Project program was designed to help behavior specialists like Ferency work with these dogs.
Dogs are observed and evaluated, eventually being placed in one or more of the following categories: Fearful, Unruly, Sensitivity to Touch, Kennel Presentation, Food Guarding.  The NHS behavioral team has select staff members and volunteers who work the Molly Project dogs. Most Molly Project dogs fall into the "fearful" or "unruly" group. Fearful dogs usually are smaller breed dogs that are just too overwhelmed by the shelter environment or were under socialized before their arrival. The goal of the Molly Project is to work with these dogs to gain and build confidence.
Unruly dogs are often jumpy or get overly "mouthy" during their assessment. Specialists teach these dogs manners and self control.  There is no time limit for how long a dog can be in the program, but they must continue to make progress.  Once the dog has made adequate progress, the staff will re-test them. If they pass, they can go into our general adoption kennels. If they do not pass we will continue to work with them or make them a "Diamond Dog."
The Diamond Dog program is relatively new. It has been developed over roughly the last two years. Some dogs, like many of us humans, are not great test-takers and cannot get through evaluations. And like you, doing less than perfectly on a test doesn't disqualify them from an opportunity.
"These dogs are still very adoptable," Ferency says. "We always feel they will thrive better in a home than in a shelter, so why not get them into those homes!"
Diamond Dogs need special homes with experienced owners. These pups are usually not for the first-time pet owner. Usually, these homes don't include any children. The "unruly" dogs need active homes that will take them to training classes. The "fearful" dogs often need quieter homes that will go slow with training and spend all the time the dogs need to adjust. Fearful and unruly dogs always go to homes that are willing to manage behavior without rushing.
"This is where the difference between our general adoption dogs and Diamond Dogs comes into play," Ferency says. "Since these dogs have not passed an evaluation, they cannot go into our general adoption area." Instead, these dogs stay "in the back of the house," out of the public's eye. While the team continues to work with the Diamond Dogs, fearful and unruly pups are not made available for adoption. The dogs will, however, show up on the Humane Society's website and the team posts their pictures within the shelter.
"Interested adopters can email us and we'll send out a questionnaire," Ferency says. "If the interested party appears to be a good fit, we schedule an appointment between them and a behavior staff member." The behavior staff has worked more closely with the Diamond Dogs than anyone else in the shelter and know them best. Interested adopters meet with the training staff (instead of a general adoption counselor) because of the knowledge they possess.
The biggest hurdle for these pups and the NHS staff comes in marketing Diamond Dogs to adopters. "Our budget is limited when it comes to advertising," Ferency says. "We post them on Facebook and our website, we have posters hung up throughout the shelter."
If you"d like to help the Diamond Dogs receive the training they need and find homes, you can do one of three things. Sharing the NHS's social media posts is a great, free way to help. Also, making donations to the shelter funds the Molly Project. You can also help the Diamond Dogs directly if you have a background in training and fostering. "If someone has quite a bit of dog experience or has a quiet home and wants a project dog, they should check out the dogs on our website and keep an eye out for our Diamond Dogs," Ferency says.
The Molly Project saves around 400  lives a year. In 2014, the Nebraska Humane Society adopted out 381 Molly Project dogs. Around 130 of those were Diamond Dogs. If you'd like to find out how you can get involved with helping the Project and Diamond Dogs, contact the NHS by emailing diamonddogs@nehumanesociety.org.