Meet the Nebraska Italian Greyhound Rescue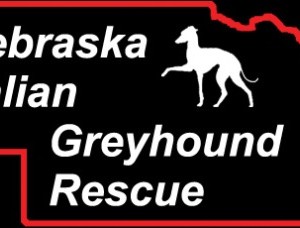 Our latest installment of the "Rescue Friends" series includes details about the Nebraska Italian Greyhound Rescue. What is becoming a common theme in our coverage of area rescues includes three things from local supporters: generosity, volunteerism and heightened awareness, so spread the word! If you are wishing to adopt and/or foster a specific breed of animal, please do keep this series in mind!
Q: What is your organization called and where are you located?
A: We are the Nebraska Italian Greyhound Rescue – We have volunteers across the entire state, located in most cities over 10,000 people.
Q: When, why and by whom was the organization founded?
A: The local organization was started by Scott Besch in 2003.  In looking to adopt a second Italian Greyhound, there wasn't a local rescue group for the breed and the nearest location was in central Missouri.  After adopting a dog from there, Scott was called by a rescuer there to help with 2 dogs needing help North of Lincoln, which were the first two foster dogs in Nebraska.
Q: Are there board members, a president or officers for your group? Who are they and what do they mean to the group's success?
A: We are part of a national group, the Italian Greyhound Rescue Foundation, so our board members are spread throughout the United States.  By having a network of Italian Greyhound rescues, we are able to help one another out when a particular state is innovated with dogs, or help locate a special home for a particular tough case which is outside of our area.  Our board representatives help set the guidelines for interactions between the various states, and review non-routine medical care for dogs with extraordinary needs to ensure they receive the best care available for the situation at-hand.
Q: What is your organization's mission and how do you execute it?
A: We want to foster, rehabilitate and re-home pure-bred Italian Greyhound dogs who need temporary care for circumstances beyond their own control.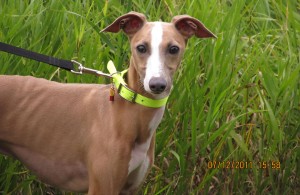 Q: How many people volunteer for your organization?
A: Our Nebraska and Iowa organization has around 12-15 active foster homes at any given time and a handful of other people who help with other activities such as support at booths, transports, etc.  Many of our foster homes have been fostering dogs for between 8-10 years, and we can't express how wonderful it is to have their continued support over such a long period of time.  Nationally, we have hundreds of non-paid foster homes and volunteers.  We operate without any paid staff, volunteers or board members throughout the entire local and national organization in order to spend over 99% of our funds directly on the care of the dogs in our program.
Q: How many animals do you rescue, foster and place in a year?
A: In a typical year, we help 25-30 Italian Greyhounds in only Nebraska & Iowa.  Our national organization assists and re-homes 700-800 Italian Greyhounds annually, serving almost every state including Hawaii and Alaska and even parts of Canada on occasion.
Q: Tell us what a typical day for your organization entails.
A: A typical day entails feeding the animals, giving medications or checking medical conditions when needed, laundry, and wiping out a kennel or two as needed.  Plus, spending an hour or so on a daily flow of emails that need answered, applications that need reviewed, and following up on potential dogs needing assistance.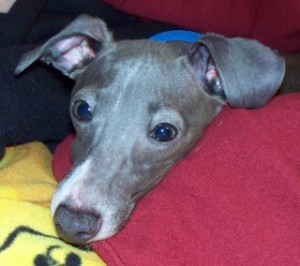 Q: How can animal lovers in the area help you in your mission? Donations? Volunteers?
A: Of course donations are always needed, as well as foster homes.  But, we are working on letting other volunteer needs be known which are commonly needed for those people who are unable to foster but would want to help in other ways.  The biggest way that people can help us is to spread the word about adoptable animals, and question anyone who is looking for a pet to ensure they consider adoption first!
We have Italian Greyhound play groups that meet a few times each year, often in Lincoln or Omaha.  We have had people from 5 states attend the events before, and promise that any Italian Greyhound who attends will leave exhausted.  Keep an eye on our website for planned events, booths and other scheduled activities.  We love to see new faces and noses around!
For more information about the Nebraska Italian Greyhound Rescue, see this website:  http://members.petfinder.com/~NE44/index.html
If you'd like to follow the group on Facebook, find it here:  https://www.facebook.com/groups/NeIggyRescue/