Meet the Nebraska Rescue Council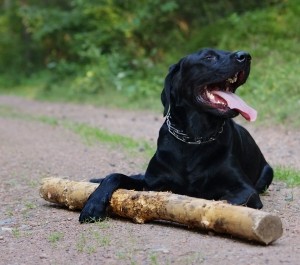 Our primary mission at Pets in Omaha is to advocate for adoption. We're equally concerned with the well-being of pets all over the city. We strive to be a resource for pet owners and pet-related businesses around the Metro area. The Nebraska Rescue Council has a similar mission, but dedicates their services to the entire state. Working with shelters, rescue groups and advocacy groups like Pets in Omaha, the Nebraska Rescue Council is a vital organization in our state for animals. We'd like to take this opportunity to not only thank them for their service, but highlight the group and let readers know how they can get involved with the Council.
We've told you a bit about their mission, but let's get more familiar with the group. First of all, here's their official mission:
The Nebraska Rescue Council is a nonprofit coalition of state licensed groups formed to educate the public about animal rescue and to encourage families to adopt, not buy.
Secondly, what is it that the Nebraska Rescue Council does to meet this goal? According to its Web site, which can be found here, the council gives this explanation:
"In Nebraska, animal rescue volunteers have been, collectively, saving homeless pets from cruelty, neglect, disasters and unnecessary euthanasia for over 30 years. Animal rescuers are dedicated to helping the animals that are either waiting for a home in foster care or will live out their lives in sanctuary. Often, animal rescue is the only group that can take an animal from a bad situation and provide them with restorative and rehabilitative care. State licensed rescues are inspected and pay an annual fee to maintain their status. Our groups attend public events to further our mission and to encourage families to adopt their animals through rescues, shelters and humane societies. We provide public education regarding the consequences of over breeding and the benefits of spaying or neutering. Many of our rescues even offer low cost spay/neuter programs."
The council works diligently all over the state to save homeless pets, prevent animal abuse and assure pet lovers that rescue shelters do everything they are supposed to do. We're glad there is such a body and so many rescues for them to check up on and maintain.
The Nebraska Rescue Council's Web site also states that "There are dozens of rescues in Nebraska working diligently to save the lives of dogs, cats, horses, birds, reptiles, and more! We are located throughout the State, working with shelters, humane societies and animal control agencies to save as many lives as possible. Many of our groups specialize in training to assist families in dealing with behavioral issues and are often called upon to help in re-homing when an environment is no longer suitable for a specific animal."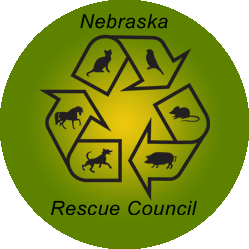 This information appears in the Council's brochure, which can be found by clicking this link.
So what kind of shelters does the Nebraska Rescue Council serve, inspect, promote and work with? There are your typical breed-specific rescues for dogs, but there are also cat rescues, shelters who specialize in reptiles or rodents, horse rescues and much more. For a complete list of shelters around the state or to contact a shelter in your area, click this link. Odds are, if you've got a special kind of shelter in mind, Nebraska has not only got one of its kind, but it works with the Nebraska Rescue Council.
Also on the Council's Web site, you'll find a list of pet-friendly events (which happens to be our Events page), so check there or with us for special events, especially ones happening in Omaha, Council Bluffs, IA, and Lincoln.
The Council advocates for spaying and neutering of animals in order to control the pet population. On the site, you'll find a list of places with discounted rates for spaying and neutering, fees associated with licensing animals in the state and information about proper euthanasia. It's the Council's job to help Nebraskans realize the importance of controlling the pet population and doing it properly- a task they do very well. To find information relating to spaying and neutering, pet population control, proper euthanasia and licensing, click here.
In reading this and exploring the Council's Web site, you'll surely realize the importance of having such an organization around. We routinely recommend adoption and rescue options for readers, as the Council does, but not all animal lovers are looking to adopt or are able to. That doesn't mean, however, that one can't help the Nebraska Rescue Council. In fact, they've given us some great and simple tips on how you can help shelters, rescues and the Council:
Even if you don't have time to actively volunteer for an animal shelter or rescue group, there is a wide variety of things you can do to help homeless pets! Here is just a sample of the things which help out:
Hang A Brochure at Work – Have a bulletin board in your breakroom or one available to the public? Why not hang a Nebraska Rescue Council brochure up so other people are informed about all of the great rescues throughout Nebraska?
Involve A Place of Worship – Churches, synagogues, temples or other houses of worship are great places to inspire other people to adopt pets. Want some tips to get started? Bring our Religious Involvement Brochure to your religious leaders or board to get your congregation involved.
Tell Friends and Family – Know of somebody looking to adopt a dog? Let them know about 100+ animal shelters and rescues throughout the State of Nebraska who have thousands of pets up for adoption.
Promote Animals Online – Friend or post your favorite groups (or the Nebraska Rescue Council) on your favorite websites or boards like Facebook, Twitter or Pinterest. Sites like Craig's List, local news or television channels, your city or company websites or many other websites are usually willing to put up our link to help out, too.
Take Down Ads – In your local grocery store or gas station and notice pets for sale ads hanging up? Take 'em down!!! Responsible breeders do not sell animals by hanging flyers or advertising in the newspaper. You have just as much right to take them down as anyone does to hang them up.
Vets, Groomers and Boarding Kennels – These are common places that animal fanatics visit, and if you don't see the Nebraska Rescue Council brochure there, encourage them to put it out for the public to take. Businesses can show they are socially conscious to their customers by promoting adoption on their websites or in a store.
Donate – With an unlimited supply of animals needing help, donations are appreciated by every group small and large. Please verify the non-profit status of any group and you may also be able to deduct any donations from annual taxes.
Contact Us – If you want to get involved more, send us an email via the Contact Us page, or let any groups you sponsor know you are interested in volunteering and find out their additional needs.
As stated above, you can use the contact form to get in touch with the council, or you can use the following information:
President: Jessica Ellis
email: nerescue2012@gmail.com
PO Box 540532
Omaha, NE 68154
Lastly, if you'd like to keep in the know about the Nebraska Rescue Council, you can do two things:
1. Check the Web site frequently for updates and information
2. Check out their monthly newsletter which can be found by clicking this link
We are very thankful for the Nebraska Rescue Council and hope you are, too. If you'd like to help the Council, use the simple tips provided above or contact them. Do your best to help them and any shelter you can. Together, we can advance the mission of promoting adoption across the state!