Meet former Omaha World Herald reporter and "Pet Moms" star, Maggie O'Brien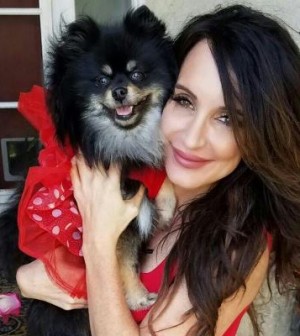 Stan Dale, a teacher, writer, and radio broadcaster from yesteryear once said, "Comfort zones are plush-lined coffins. When you stay in your plush-lined coffin, you die."
It's a metaphor, but its nature is true. If we stay in one place, if we stick to only what we know, personal growth and adventure will be difficult to come by. You'll be glad to meet Maggie O'Brien, Pet Mom, and know that her coffin is unoccupied. She's done (and continues to do) many great things in journalism, but now she's in an area of unfamiliar territory, which inspires us to stick our necks out and live a bit more.
Occupying a new space is not uncommon for Maggie O'Brien. She's admittedly in a bit of an uncomfortable spot, but she's embracing the positive in her new Golden State opportunity. After years of being a behind-the-scenes reporter, she'll now be front and center in the new reality TV show Pet Moms which debuts this summer on Amazon Prime. Being in front of the camera is new, but "It's been a lesson in confidence," she says. "I've never put myself out there like this. This is out of my comfort zone, but I think it's good for me. As with everything in California (her new home), it's an adventure."
From growing up in Council Bluffs to attending college in England, taking newspaper jobs in Iowa and Nebraska and the trek to California most recently, O'Brien has been the new girl in town before. Nascent doesn't equal negative as she's thrived in each of her new settings.
Like so many we've featured as Pet People, she's confidently pursued growth in personal and professional life with that famous Midwestern work ethic. "My folks always instilled the value of hard work and commitment to yourself, your craft and your peers," O'Brien says.
She wrote for her high school newspaper, but wasn't sure what she wanted to do when she started college, becoming an English major initially. Her mom and dad, who were concerned about her finding a job after graduation, suggested she take a journalism class since she had enjoyed the high school paper experience so much. The rest, as they say, is history.
O'Brien started at the Associated Press after graduating from Iowa State (Journalism, Mass Communication) in December 1998. Later, she worked at the Des Moines Register. After a few years at the Register, O'Brien took a five year break from the papers, doing marketing and public relations. She returned to writing in 2008 with the Omaha World Herald and in late September 2016, she hit the road for Southern California where she began freelancing and doing other things. She still writes for the World-Herald a few times a month. "I love it because it makes me feel like I'm still a part of the community there," she says. O'Brien writes for special sections and for Live Well Nebraska, the paper's fitness and wellness magazine.
The newspaper biz has been a staple for O'Brien, even as she's moved around the country for different things. And the need for exploration is a common thread through her post-Council Bluffs life. O'Brien's first experience with the romanticism of travel took her not only away from home, but to another continent.
At age 20, studying abroad was a very important adventure to embark upon, and O'Brien set off for the United Kingdom. She interned at a newspaper in Swansea, Wales. "It taught me to be more independent and resourceful," she says. "I couldn't always call my parents to get me out of a jam, or if I was upset or wanted to come home. My dad couldn't drive up to bring me home if I was homesick. I had to suck it up."
In those days, one couldn't communicate as easily as now. She'd email and call home, but that was it. "It was easy to feel lonely or isolated, but it was the greatest adventure ever and I made friends there who I still am in touch with." She'd go on to study at the University of Westminster in London, too, before returning back to the states to start her career. The travel bug, however, remained.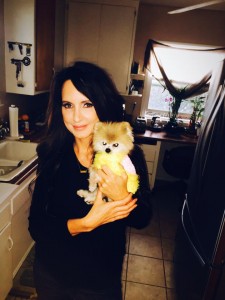 When she was in her late 20s, after a couple of different gigs back in the states, she decided she wanted to move to a bigger city. "Newspapers weren't hiring then, so I looked into PR. I took a job in Minneapolis, where I stayed for two years, then came back to the Omaha area. I was a bit of a nomad in those days." And after a few years in Omaha, the recent move to California continued her passion for new things and experiences.
On September 29, 2016, O'Brien packed up my car and left town for the late great Golden State. "I needed a change," she says.
Looking for a change, and knowing she loves Southern California, she hit the road. She's got friends there, which helps a great deal, and she has an 11-year-old nephew near San Diego. "He brings me so much joy, and I wanted to be able to see him more often.
She still writes for the World Herald in addition to Amplify, a music industry magazine, a marketing firm based in Arizona, a lifetstyle/fitness company based in San Diego, and "anything else that comes my way." Her experience and resume travel with her, so as she's is a new place, she's right at home when writing. Though she's not a full-time reporter anymore, she stays connected to Omaha as a freelancer who contributes from afar.
Recently, O'Brien received a 2016 Great Plains Award for Journalism in the Best News Package category. She was part of four member Omaha World Herald team to garner the honor. Journalism has been the vehicle to her success wherever she goes. "The great thing about being a journalist is that every single day can be your proudest day. It's a very tough, but very, very rewarding career."
In addition to her written artifacts, another opportunity to follow O'Brien will come this summer when the Amazon Prime series Pet Moms debuts. And though she's new to the camera, she'll be sharing it with friends with both two and four legs. And like her writing skill, her love for the four-legged variety of friends has traveled with her throughout her life.
O'Brien grew up with pets. At one time, her family had a dog, two cats, fish and a hamster. "My first dog, Molly, grew up with me – she was a year older," O'Brien says, but the animal that was completely hers was Sophie the cat. For nearly 17 years, it was the Sophie and Maggie show. "I got her when I was 22. She died a few years ago, and I was so sad. She and I had been through so much together – different cities, jobs, apartments, boyfriends. She was still there, even after both my parents had died. I miss her a lot."
And though she misses animals she can call hers, she's got many opportunities to love animals in California. "I actually right now don't have any pets at this point, but I am a pet 'aunt' to my friend Brittan's dogs. I help her take care of them." On Pet Moms, alongside Brittan, O'Brien is the pet nanny and pet-mom-in-training. Her friends are trying to get her back in the swing of things, encouraging O'Brien to get a pet again.
This summer on Amazon Prime, you'll be able to see O'Brien and company is the show which stars girlfriends in Southern California and their furry families. "The Pet Moms are from a variety of disciplines and are all successful, interesting women to watch. The show focuses on each of their lives, their pets, and their friendship with one another. It also highlights the importance of animal rescue and advocacy," says the show's Facebook page.
O'Brien co-stars alongside Donna Spangler, Shanna Olson, and Brittan Taylor. And though she's the new one on screen among the friends, she's learned much about herself, having a lot of fun doing it. She says viewers can expect to see fun women and their sweet pets. "We've been told we seem like the 'Real Housewives,' only not mean and nasty to each other. We are very close friends, and it shows."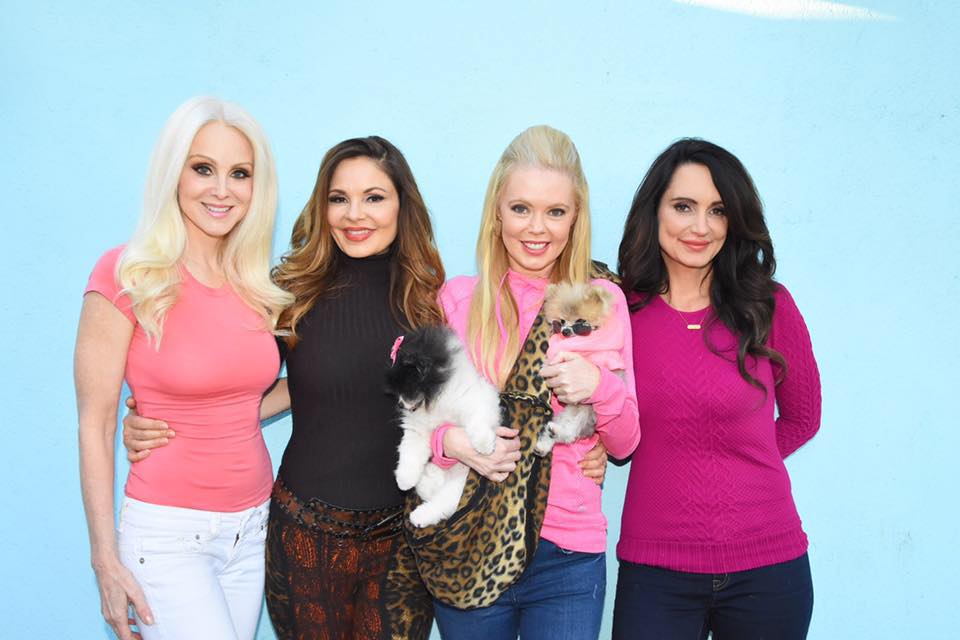 The messages about animal rescue, love, friendship and family will be stressed throughout. O'Brien and friends hope people think it's fun because we have a lot of fun doing it.
As is the case with any change of scenery, things can be anxious and unknown and difficult. O'Brien seems to take it all in stride. After all, she's been here before. From Iowa to England, back to the Midwest and then to California, she's made an adventure out of this crazy thing we call life. Even if it puts her out of her comfort zone.
To follow Maggie through her new adventures, follow her on Twitter (@mags_obrien1 AND @PetMoms), on Instagram (@mags_obriend1 AND @pet.moms), and on Facebook by clicking here.