Meet our Pet Partners at Paw Paradise Spa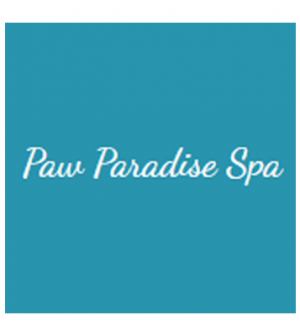 Paw Paradise Spa, located near 120th and W. Maple Road in Omaha, was founded by a professional pet groomer and strives to cater to every animal's needs through each step of the grooming process- especially comfort. With self-grooming stations, pet owners can share in the pampered experience available at Paw Paradise Spa. For $20, you'll need your pet and Paw Paradise Spa will supply you with the rest!
Making canine companions is of the utmost importance, as is making appointments convenient for their parents. Grooming services completed by Paw Paradise Spa's professional groomers are completed within two hours of drop-off and catering to your schedule is the goal. "Our mission is to make your pet feel like Paw Paradise Spa is their home away from home and to bond with them one on one through the process," says Christine Craig of Paw Paradise Spa. "We are changing the way grooming is done by making your pet feel comfortable and safe."
Other services offered by Paw Paradise Spa, a kennel-free grooming facility, include nail trims and gland expression. Make sure to arrive a bit early and let your pup release her wiggles in the romp room! Along with great service and care, Paw Paradise Spa loves to keep customers in the loop and attract new ones with special offers and updates via email. Click here to become a subscriber to Paw Paradise Spa's great email.
And starting on August 1, 2018, Paw Paradise Spa introduced VIP packages that include one full groom and two maintenance grooms over an 8-week period. Call the store for more details or ask upon your next visit. Stop by the salon, 12105 Emmet St, Omaha, NE 68164, or give the family-owned business a ring at 402.496.7297.
Lastly, be sure to check out and follow Paw Paradise Spa on Facebook by visiting https://www.facebook.com/pawparadisespa/.