Meet Pug Partners of Nebraska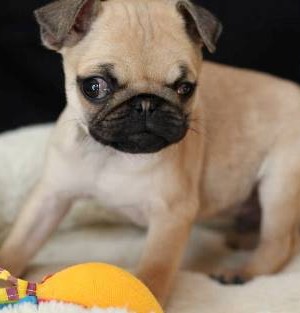 Here at Pets in Omaha, we are always going to advocate for animal adoption, shelters and rescue organizations. If this feature, you'll get to know Pug Partners of Nebraska, a wonderful group of pug lovers dedicated to saving pups around the area, especially in Nebraska. Read the question and answer session we've compiled and be sure to check in with us or Pug Partners should you be interested in rescuing yourself a little pug pal!
Q: What is your organization called and where are you located?
A: Pug Partners of Nebraska. We are located in Omaha, Nebraska but have volunteers throughout the state as well as in Iowa, Missouri and South Dakota.
Q: When, why and by whom was the organization founded?
A: Pug Partners was founded by Jessica Ellis and a group of Omaha Pug lovers in July of 2008. After searching for a second pug to add to their family, they fostered (and eventually adopted) a pug named Lily from a puppymill in central Nebraska. After this the group received requests to rescue pugs from various local shelters and owners. With the closest rescue being four hours away, the group decided to start up their own rescue- Pug Partners of Nebraska.
Q: Are there board members, a president or officers for your group? Who are they and what do they mean to the group's success?
A: Pug Partners has a Board of Directors (5), Officers (4), and Coordinators. This comprises our core group of leaders in the rescue.  All our members and volunteers are unpaid, and give countless hours to help save pugs.
Q: What is your organization's mission and how do you execute it?
A: Pug Partners of Nebraska's mission is to rescue purebred pugs that are in shelters, puppymills, whose owners no longer want them, and those that have become lost and abandoned and to place them in loving and safe permanent homes.
Q:How many people volunteer for your organization?
A: Pug Partners of Nebraska has many volunteers in the Omaha area,  including approximately 20-25  active foster homes at any given time.  Our volunteers help with donations, events, and fundraisers.   Our annual pug part, Pug O Ween utilizes approximately 65 volunteers.  The foster homes are the backbone of our rescue, taking care of the pugs in the home, and helping facilitate adoptions.  The entire volunteer group including directors, officers, and coordinators , work together to make it possible to help pugs from various backgrounds.
Q: How many animals do you rescue, foster and place in a year?
A: Pug Partners of Nebraska rescues approximately 100 pugs per year, placing them in foster homes, and eventually permanent homes.  In our short 6 year existence, we have rescued more than 500 pugs.
Q:If you haven't already, tell us what a typical day for your organization entails.
A: A typical day with Pug Partners of Nebraska  entails fielding phone calls, emails, and answering questions or issues with currents pugs in rescue.  Our core group of volunteers  updates our databases, takes care of medical issues, and communicates with the group on new issues.  Our pugs are all in foster homes, learning socialization and receiving care.
Q: How can animal lovers in the area help you in your mission? Donations? Volunteers?
A: We have many opportunities for volunteering, including fostering, helping with events, and of course donations.  We utilize social media quite a bit to get the word out about puppy mills so animal lovers can always help by sharing our information too!
If you'd like to learn more about Pug Partners of Nebraska, use the links below to find their Web site and social media pages. Thanks to Pug Partners of Nebraska for all they do for pugs!
https://www.facebook.com/pugpartners
http://www.pugpartners.com/about-2/meet-our-volunteers