Meet Taysia Blue, Siberian Husky and Alaskan Malamute Rescue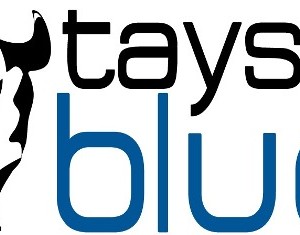 We at Pets in Omaha are proud to introduce you to (or get reacquainted with) Taysia Blue Siberian Husky and Alaskan Malamute Rescue,  a wonderful organization which helps save, place and love huskies and malamutes in the region!
Q: What is your organization called and where are you located?
A: We are Taysia Blue Rescue – we work with Siberian Huskies and Alaskan Malamutes.  We are based in Omaha, NE with a volunteer network in Lincoln, Des Moines and Kansas City.
Q: When, why and by whom was the organization founded?
A: We were founded in June of 2010 by Jackie and Mike Roach.  We took in our first dog on October 4, 2010.
Q: Are there board members, a president or officers for your group? Who are they and what do they mean to the group's success?
A: Currently Jackie is the president and executive director.  There is a board of directors and other key team leaders that are absolutely critical to the daily operation of the organization.  We are relatively young and many volunteer leaders take on more and more responsibility as we grow.
Q: What is your organization's mission and how do you execute it?
A: Each year we dedicate ourselves to help save the lives of over 100 Siberian Huskies and Alaskan Malamutes that are in immediate danger of being killed in area shelters. We provide education about the breed, about responsible dog ownership and help to provide resources to learn proper training of these challenging breeds.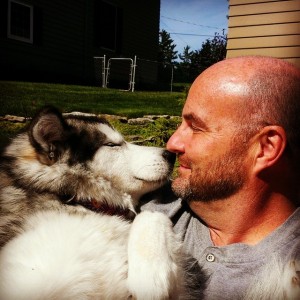 Q: How many people volunteer for your organization?
A: We have about 100 volunteers.
Q: How many animals do you rescue, foster and place in a year?
A: Our first year in rescue we saved 47, our second year we saved 91, last year we saved 102 and this year we are on track to exceed that this year.  We find it sad and frustrating that the numbers are so great; we look forward to a day when there are no more homeless pets and all rescues are out of business.
Q: If you haven't already, tell us what a typical day for your organization entails.
A: We are all volunteers and the vast majority have full time jobs.  The weekends are full with public meet and greets and home visits with approved applicants.  The 'work week' is a blur for most of our volunteers.  A typical day involves working and answering e-mails in the morning between 6  and 7 a.m. before work.  We try to carve out time over the 'lunch hour' to keep up on e-mail requests from shelters and questions from applicants and we do our best to return phone calls after 6:00 p.m.  We schedule any home visits that we weren't able to get done over the weekend in the evenings during the week.  The adoption committee reviews applications, calls references and does a phone interview with each applicant.  Our goal is to work and approve all applications within 48 hours so we can maximize the weekends.  We review the applicant log each Wednesday and Thursday and begin to schedule home visits and try to coordinate these home visits with the dogs and their foster parents.  We have volunteer meetings every other month to provide a 'state of the rescue' update on dogs, events and needs.  The requests to take dogs and to help doesn't stop.  We can only help dogs when we have available foster homes so we constantly work our waiting list and prioritize the dogs that we can.  The faster we can get a dog ready for adoption, the sooner we can free up space in a foster home and save another.  The rest of our free time is spent on fund raising activities and making sure we reserve some human social time.  We have a very diverse group of volunteers, we enjoy each other's company so we always make time for the occasional party or celebration.
Q: How can animal lovers in the area help you in your mission? Donations? Volunteers?
A: The number one way anyone can help us is to educate your friends, neighbors and family on why it's so important to adopt from rescue vs. buying a puppy, especially from a store.  Through rescue, you will be provided with not only resources and education about the breed, but you will also know so much more about your dog's needs and personality.  Too many animals die in overcrowded shelters simply because there isn't enough room or enough time.
At Taysia Blue, we can only save dogs if we have volunteer foster homes available to take in one of the homeless huskies or malamutes.  This often means working with them on house manners, crate training, some basic obedience and lots of love and TLC.  We provide the foster homes with a crate if they need it as well as food.  Medical care at our partner veterinary clinics is covered by the rescue.  It's best if our foster homes do not have cats or other small critters, but other dogs is usually a plus.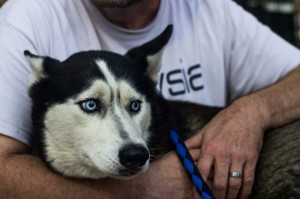 Anyone interested in helping us save a life by being a foster parent should e-mail jackie@TaysiaBlue.com 
Lastly, we always need donations to ensure that the dogs in our care receive the proper medical care.  Donations can be made securely through our website at http://www.TaysiaBlue.com/donate
If you would like to learn more or get in contact with Taysia Blue here are the links that will allow you to do so!
Website:  http://www.TaysiaBlue.com
Facebook:  https://www.facebook.com/TaysiaBlue
You Tube:  https://www.youtube.com/user/TaysiaBlueSHR
Pinterest:  http://www.pinterest.com/tbshr/
Twitter:  https://twitter.com/TaysiaBlueSHR