Meet Whisper in My Ear's Cindy Downing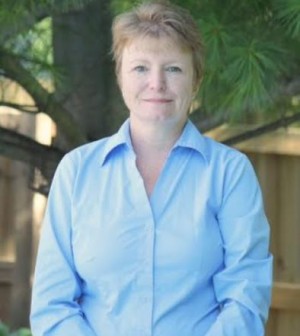 We have an eclectic collection of Pet Partners that we are so proud to be associated with. We have the support from healthy pet food store owners, training experts and everything in between. Today, we want you to meet a new Pet Partner of ours who is completely different from anything we have introduced you to before. Meet Cindy Downing.
Author, Breast Cancer Survivor, Volunteer and Animal Communicator.
Yes, you read that correctly. Cindy is a professional animal communicator. She has an ability that we can't even fathom having.
Cindy has had this ability since she was a child, but was strongly encouraged to ignore it by her parents because "it wasn't normal." Of course it isn't normal…it's extraordinary.
Throughout her teens and twenties, these talents took a back seat. When Cindy was diagnosed with breast cancer in 1999, she knew that she really had talent and she was ready to hone it.
"I am blessed to have taken classes from some amazing teachers," said Cindy.
Marta Williams, Middletown, California; Tony Stockwell, London, England; John Holland, Boston, Massachusetts; Anne Gehnam, Lily Dale, New York; Shannon Gibson, Vancouver, Canada are among several of her teachers.
Cindy is the author of the forthcoming book, Whispers From Animals, and is now the owner of WhispersInMyEar.net, which she started in 2014.
Cindy offers 30 to 60 minute communication sessions. She is able to talk to animals in person and through pictures.
"I ask animals to tell me things about themselves or their environment that I could not possibly know so that the owner knows I am communicating with them.  An example is where they sleep, if they have a bed what color is it, what is their favorite toy, etc.  Then I continue the communication with the questions or concerns that the owner wants to address," said Cindy.
Here are a couple of success stories she's shared with us:
"A female client asked me to communicate with her male dog.  The dog wasn't eating his food and the owner had already taken her to the vet and the vet said he appeared to be in good physical health.  When I spoke with her dog named Duke he told me that he wasn't eating because he didn't like his food.  He wanted her to change his food.  He wanted her to start feeding him soft food. He also told me that his favorite toy was a stuffed yellow duck and that it was stuck underneath the recliner.  The owner wasn't able to find it and he wanted to get it out so he could play with it again.
I heard back from the owner a week later and she told me she had changed his food and that he was eating again like normal and that yes indeed the yellow duck was under the recliner and that he now carried it in his mouth all the time."
"A horse owner wanted to know what bit the horse liked better.  After communicating with the horse she not only told me which one she liked better but she also physically showed her owner by nudging her hand as she was holding the bit.
The owner followed up with me and said that her horse seemed much happier now."
Cindy also volunteers her time with her therapy dogs. She visits hospitals, schools and senior living facilities. She also loves spending time with the elderly.
"I am open, honest and a sincere communicator. I am sensitive and respect what the animals communicate to me," said Cindy.
If you want to learn more about Cindy check out her site or send her an email at cindy@whisperinmyear.net
Cindy will be at Canine & Cars at Nebraska Humane Society on August 1, Pick-A-Pooch at the Ralston Arena on September 13, and the Lincoln Horse Show Expo on October 24 and 25.