Be Part of the Million Cat Challenge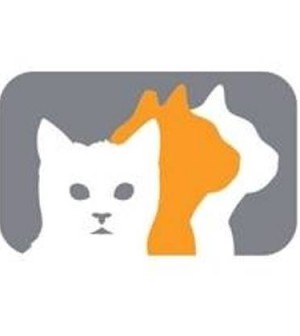 In any given year, we can expect 3.4 million cats to be taken to a shelter. Of those cats, 2.1 million are adopted. The remaining 1.3 million cats are euthanized.
Let that number sink in for a minute.
1.3 million cats in shelters are killed every year. That translates to about only 62 percent of cats that enter shelters being able to come out alive.
According to the Million Cat Challenge Web site, "Each year, millions of cats lose their lives in animal shelters. An enormous amount of time and money is invested in the capture, holding, and euthanasia of these animals, and the emotional toll exacted by their death is incalculable."
The Million Cat Challenge is a shelter-based campaign to save the lives of one million cats in North America over the next five years. To make this happen, they have five key initiatives that, with the help of shelters and all of us, will make become successful.
The Million Cat Challenge is a joint project of the UC Davis Koret Shelter Medicine Program and the University of Florida Maddie's Shelter Medicine Program, two of the most widely-recognized shelter medicine programs in the world, according to the initiative's Web site.
The five key initiatives relating to the Million Cat Challenge are:
1.   Alternatives to intake: Provide positive alternatives to keep cats in the home or community when admission to a shelter is not the best choice.
2.   Managed admission: Schedule intake of cats to match the shelter's ability to assure humane care and safe movement through the shelter system to an appropriate outcome for every cat.
3.   Capacity for care: Match the number of cats cared for at any one time with the capacity required to assure the Five Freedoms of animal welfare for all cats in the shelter.
4.   Removing barriers to adoption: Expand the pool of adopters by removing barriers to adoption such as cost, process, or location.
5. Return-to-field: Sterilize, vaccinate, and return healthy un-owned shelter cats to the location of origin as an alternative to euthanasia.
These initiatives are guidelines for shelters. Not all have to be put in place at once; just implementing one small change can make a huge difference and save lives. Starting small can help shelters gauge how things are going and can better prepare to implement all five initiatives at a staggered pace. It also gives the shelters time to inform the public and grasp local support.
Baseline numerical data of intake, euthanasia and live release for 2012 will be recorded at registration and updated annually. All individual shelter data will remain confidential. The "Million" of the Million Cat Challenge will be based on aggregate numerical reduction in euthanasia and increase in lives saved by the participating shelters, says the site.

Even one additional saved life makes a difference- there is no minimum for shelters to participate.
The initiatives of this campaign originated from the creativity, determination and courage of many shelters and individuals. The participating shelters themselves serve as a source of inspiration, mentoring and leadership on a local and regional level.
Organizations like Pasco County Animal Services are joining with Million Cat Challenge and are saving lives.
If you want to join in the fight to save a million lives register your shelter here.
To learn more or donate please visit Million Cat Challenge. Please share with anyone you know that works at a shelter and help save a million cats.