Monthly boxes of new, trendy, premium pet stuff sent to your door!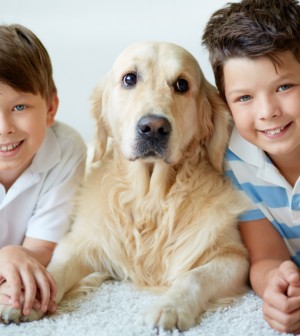 A trend in recent years is subscription to "box services" that regularly deliver goods you're interested in right to your door. Sometimes the price tag makes the boxes a deal good enough in that you'll get the stuff you already buy at the store, just without the trip. Other times the cost is higher, but the products are either new or of premium quality. The variety costs more, but premiumization and trendy items are in demand for sure. From shaving products to socks, tech to trend, and you know pet retailers aren't missing out on the new way to deliver to customers.
With the steady increase of subscription services and dollars we spend on our animals each year, you can be sure that there's a big selection of pet-related boxes that can be delivered straight to your door, keeping you and your pup guessing.
Top Dog Tips recently reviewed a number of subscription services that provide supplies to meet the needs of your growing pup. So if you're looking to check out the dog subscription box world, take a look at reviews for some of the most popular business-to-customer at the links below.
Are you a box subscriber? Which do you use and love? Tell us at our Facebook page here.
And if you're interested in finding out more about any pet products, find The Best Pet Reviews here.