More Pet Incidents for United Airlines- how to avoid tragedy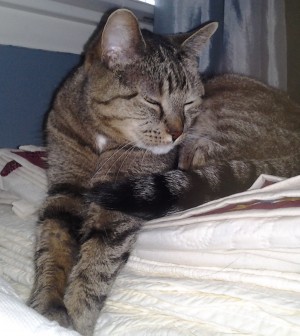 In the last week, there have been multiple less-than-perfect situations involving United Airlines and its passengers' pets. Everyone heard about and saw the three-year-old dog that died while in the overhead compartment early last week, but since that initial event, other calamities, such as a flight having been diverted in order to drop off an animal that was placed on the wrong plane, stacked up on the airline. It's not a good look.
A recent article on CNN.com details overall feelings on traveling with pets and gives a number of wonderful tips we'd encourage you to read.
It begins by drawing a clear distinction in flying-with-your-animals philosophy. Some animal advocates say people should and can travel anywhere with animals. They are, after all, our companions, right? Others, like the Humane Society of the United States, say that animals should be left home in all cases except when there is no other choice. Flying is stressful for people, so one can imagine what boarding a giant metal vehicle with wings and hundreds of other folks can feel like to a cat or dog.
If you are to fly with animals, be sure to take these things into consideration:
is your animal compliant with the airline's rules? You may have to prove it's a service animal or provide immunization records. Check what's needed before purchasing tickets and heading to the airport. Also, some international airlines don't allow pets in the cabin; others don't allow them at all. Stay in the know so you're not caught unprepared.
is your animal fit to fly? Health conditions can be exacerbated in high altitudes or cramped conditions. Check with you vet before bringing your pooch on the plane.
your animal won't have a tree or litter box on the plane… taking it easy on liquids before flying is a good idea.
The article referenced above has much more to consider and you'll want to peruse the airline's website as well.
There is a website that many pet owners will find very useful in that it lists the best and worst airlines for accommodating pets AND gives details about each. Before you fly, make sure to check out www.pettravel.com. Other sites can be helpful, so take an hour to look around and avoid surprises.
If it's possible to leave pets with friends or a family member, think hard about doing that. Boarding is also a useful service for travelers. In Omaha, there are cat-and-dog-specific places that can meet all your wishes. Check out our Partners who can help.