Are you moving? Tips to make a smooth transition with pets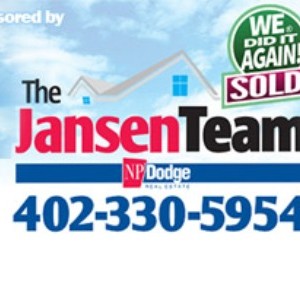 Cathy Guinane, Assistant Director of Behavior and Training at the Nebraska Humane Society recently spoke with Pets in Omaha about a topic that's probably pretty common for pet owners- moving with pets. Moving is stressful on everyone. If you're moving, or plan to move in the future, here are some things you can do to alleviate a bit of stress your pets will likely be under.
Designated rooms for pets 
Your animals are used to your old home. And when the move occurs, you'll benefit from having familiarity available for animals. Designate a room in your new home for animals. "Having a specific place where your pets can hang out is important," Cathy says. "Stock it with blankets, pillows and anything else that's familiar. Let them know that the new place is safe." You can do this by placing things that smell, sound, and look like your old home in the new room. "Let them see and smell the new things, but remind them of home by using familiar things."
There's something in the water
This may seem strange, but there's definitely something to this, says Cathy. When you're traveling, you may notice that the water tastes slightly different than home. This is due to a number of things. What's important related to this thought is that your animals can sense the difference in H2O. Cathy recommends taking a gallon of water from your old home's tap and using it upon settling in the new place. Gradually mix in the new home's water for a smooth transition.
Explore periodically
With cats especially, a new place can be nerve wracking. And if you let a cat free in a big new area, they tend to disappear. "When a cat gets to roam and it finds a place to be too new or scary, it will hide. And a hiding cat is often hard to find." Also, when a cat is spooked, it may start to pee… Let your animals roam and explore, but do it gradually. Supervise and make sure you can bring your animal back to a safe place when you want.
Noise is good, and bad
Familiar music and house sounds are comforting to animals. When they are in their new home, be sure to make them as comfortable as possible, and this includes sounds they are accustomed to. If you play music at home, take the music with you. Anything that can make the animals think they are safe and sound is good.
Leave the bedroom, arrive in the bedroom
When you are transferring animals, take note of where they've left and put them in the "same" place when they arrive. If they are on your bed in the old home when you pack up to go, place them on the bed once you arrive. You likely won't fool your pets, but they'll think they're in a safe place if they are returned to the familiar environment they've just left.
Happy surprises
Cathy says a little "happy surprise" will alleviate stress and take your animal's mind off the unfamiliarity of the new home. A new toy, a new room they can have all to themselves, and anything else you think your pet will enjoy upon arrival will be considerate and healthy. Anything you can do to make them think twice about acting out because of the move will be beneficial.
Need more ideas or specific help? Try the Nebraska Humane Society's Behavior Helpline for answers to your questions. Also, more stories about the services that the NHS provides can be found here.
Thanks to the Jansen Team for sponsoring the Nebraska Humane Society Spotlight Page on Pets in Omaha!