Natural, Organic Pet Products now Mainstream, Driving the Market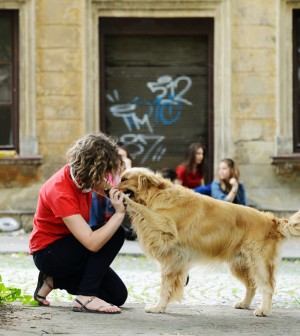 Citing what we see from pet owners and retailers here in Omaha, plus what we're constantly seeing online, it's clear that natural and organic pet food and other products are not a phase we humans are experimenting with. For a number of years, one had to find an independent, small, niche retailer who carried these products, but now it's easier to find organic and natural pet stuffs. In fact, if a retailer isn't carrying natural cat litter, organic and grain-free dog food, or environmentally sensitive pet supplies, they are likely being skipped over by consumers.
We've been lucky enough to have a number of Pet Partners at Pets in Omaha who were in on the movement long ago. And while they got a jump on things, the natural pet food market has been driven higher and higher through premiumization and the almost ubiquitous now natural or organic pet product.
The Pet Gazette recently published an article on the push by Mars and other makers of these products to become premium brands and sellers. "In 2016, the global pet food market surpassed a value of more than $74.8 billion – a 28 percent increase compared to 2011," the article says. Yes, billion with a "b."
We all know many pet owners consider pets members of the family. And as members of the family, more pets are being fed dry food that doesn't contain grain, raw foods that contain a ton of protein, and high-quality, even "luxury" brands of food. As humans are more mindful of what's in food for themselves and their pets, they and the manufacturers that make the foods are demanding higher quality products. And that means a higher price to pay. Regardless, though, the market and its growth are being driven higher each year.
A recent article from PR Newswire indicated that the natural and organic food market is growing each year (for humans and pets) in saying, "…environmental, safety, and social concerns that are important to most U.S. consumers when purchasing products for themselves are also impacting decisions on pet product purchases."
It wasn't that long ago that the natural and organic section of the grocery store was a small percentage of the shelf space. Now, health food markets, farmer's markets, even entire grocery-store-sized retail spaces are filling our world. This is positive for consumers, their health, and the people who manufacture and sell the segment. One could even say these products are mainstream. The same goes for pets and their products.
Interesting results from market research from the PR Newswire article include:
Half (50%) of pet owners agreed that they consider natural and organic pet foods to be safer than regular pet foods, with 22% strongly agreeing.
Pet product purchasers overall tend to have their day-to-day shopping decisions impacted by an interest in natural/organic/eco-friendly attitudes and environmental/social attitudes, with those consumers who purchase natural, organic or eco-friendly pet products being even more heavily influenced by these sentiments. Among the natural and preferred products for cats is litter. Best1x.com has recently tested a number of litters, including many natural ones, and has suggestions for you. Most of us resort to using cat litters to keep our home clean and tidy. But, finding the right cat litter is not as easy as it sounds. Check out what's available to us cat owners by clicking here and studying a non-tracking cat litter review by best1x at best1x. com/best-non-tracking-cat-litter/
Two thirds (66%) of pet product purchasers pay attention to the first ingredient on the package ingredient panel on the pet foods they buy, with 81% of those who purchase natural, organic or eco-friendly pet foods adhering to this practice.
Over half (51%) of pet product purchasers feel that natural/organic pet foods are more nutritious than regular pet foods, and 71% are willing to spend extra to ensure the wellness of their pets.
Do you shop for only natural or organic foods? Have you considered these products staples in your household? More people are answering yes to these questions on a more regular basis.
For the best in natural and organic pet foods, make sure to check out our Directory. Partners like The Green Spot, Long Dog Fat Cat, Nature Dog, and others sell the best selection of these products. Stop by any of those places with questions, take a look at the gamut of items, and join the millions of others who wish to only feed their animals with the best, most beneficial foods on the ever-growing market.