The Nebraska Humane Society "Kneads" Your Help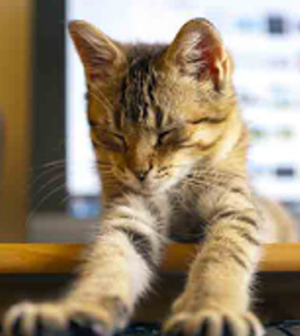 We've told you about Omaha Gives! before — it's a weeks-long fundraiser that benefits area non-profits and includes dozens of animal-related organizations asking for your help. You can schedule to give today, but May 25 is the drop-dead date to spread some dough around to groups who rely on donations to do what they do.
The Nebraska Humane Society has a goal of raising $32,500 for homeless animals during this year's edition of the Omaha Gives! campaign. Thanks to Fleming's Steakhouse & Wine Bar and The Yappy Pack, a group of NHS volunteers dedicated to raising money for the shelter, an additional $32,500 will be used for helping animals at NHS when it reaches 1,625 unique donors. That works out to be $20 for EACH DONOR up to 1,625 donors!
There are also bonuses for having the most unique donors and for being the top-fundraising group in categories of the campaign, so May 25, 2016 could be a big day for the shelter. Help the NHS and other groups if you can.
And after following the above link, you'll find other shelters, rescues, and animal welfare groups to consider this year. Thanks in advance to all who participate in Omaha Gives!