Help the Nebraska Humane Society win $10,000!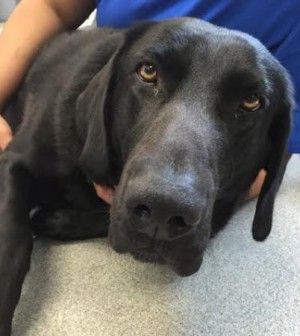 The Nebraska Humane Society (NHS) is in the running for a $10,000 prize awarded by First National Bank to a local non-profit organization.
The prize is part of the Community First Award that recognizes the work and impact that non-profits have on their communities.
First National will be giving out a first place award for $10,000 and a runner-up prize of $2,500 to these areas: Nebraska/South Dakota, Kansas, Illinois and Colorado.
"With the 2016 Community First Award we want to recognize and celebrate countless nonprofit organizations who are working hard every day to help make our communities successful," Alec Gorynski, Senior Director, Community Development and Social Responsibility at First National Bank, said.
First National hopes that by recognizing non-profits in the community they can "inspire others to give back to the greater good."
Pam Wiese, NHS PR and Marketing, said that if they won the money would go to medical care for the animals that they take in.
Wiese said that the NHS spends more than 1-million dollars a year on getting homeless animals proper medical care before they adopt them out. This includes medical needs like: vaccinations, microchips, special diets, diagnostic testing, surgeries.
"We can sure use money to help rehabilitate those [animals] who need extra care," Wiese said.
NHS will have competition from the following non-profits:
Food Bank of the Heartland (Omaha/statewide)
Omaha Home for Boys (Omaha)
Big Brothers Big Sisters (Omaha)
Visiting Nurses Associations (Omaha)
100 Black Men (Omaha)
Child Guidance Center (Lincoln)
Family Advocacy Network (Kearny)
Creative Unlimited Arts Council/Prairie Arts Center (North Platte)
The Center (Yankton, South Dakota)
First National Bank is encouraging people to vote for the non-profit they feel does the best for their community. You can vote here, once a day, up until July 27.