Nebraska Humane Society's 2017 Margre Durham Walk for the Animals!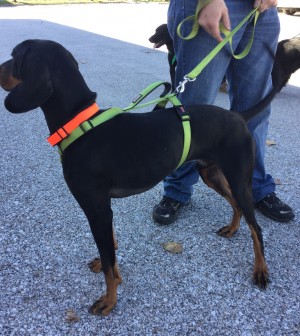 On Sept 24, 2017, from 11am -2pm, join the Nebraska Humane Society in its 2017 Margre Durham Walk for the Animals. It's the largest event of the year for the shelter and it would love to see you on its 89th and Fort Streets campus either walking, running, or just hanging out!
Participants can register, gather pledges, and come for a day of fun in the shelter's meadow. You can walk solo, with your pooch, or form a dog pack with family and friends.  $35 gets you registered, with a T-shirt, but the more you raise the more rewards you earn. If you can't raise money, join thousands of Omaha pet lovers for the day–it's $10 at the door.  You'll have a doggone great time while helping the animals!
More information can be found at www.nehumanesociety.org.
Here's a snapshot of what you can enjoy on Sept. 24:
One mile stroll on the Keystone Trail
Sponsors
Adoption dog parade
BBQ
Dog friendly activities
Agility dog demo
Photo booth
Beer Garden (goes til 3)
Kids Zone
Silent Auction
Free Shuttle Parking from Plaza North (the lot north of the Bakers on 90th and Fort)
And more!
5K with your K9
Would you rather run than walk on Sept 24? Check out the 5K (before the walk). The run begins at Democracy Park (Just to the east of the shelter on Fort street–go over the bridge and you are there.) Register to run, and then enjoy fun on the meadow, concessions, kids zone and beer garden. $45 gets you a dri-fit shirt and a timed run by Peak Performance on the Keystone Trail. Your dog is welcome too!   Information is available on the NHS website at www.nehumanesociety.org.
The Nebraska Humane Society
8929 Fort Street
Omaha, NE   68134