Nebraska Rescue Council, State Legislators work to protect pets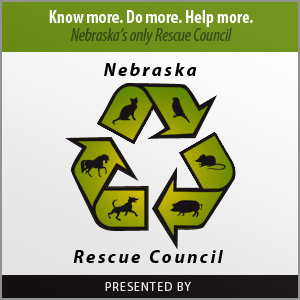 The Nebraska Rescue Council is currently working with Nebraska legislators to create a penalty statute to protect companion animals. The new statute could specify that "no person shall leave or confine an animal in any unattended motor vehicle under conditions that endanger the health or well-being of an animal due to heat, cold, lack of adequate ventilation, or lack of food or water, or other circumstances that could reasonably be expected to cause suffering, disability, or death to the animal."
The NRC is also seeking to institute a Good Samaritan law for individuals who forcibly enter a vehicle to save the life of a companion animal. That means, if a person breaks into a hot car to save a dying dog, as long as they wait for law enforcement, care for the animal and stay near the scene, they will not be found liable for the damage to the vehicle they entered.
Nebraska voters are being urged to call their State Senators so legislation can be proposed in the 2016 session which starts in January. The Nebraska Rescue Council is also working to find legislators to co-sponsor both bills, according to a Council spokesperson.
"We do not anticipate resistance to the penalty statute for those who leave their dogs unattended in hot/cold cars," says the Council, but it has targeted Senators in some districts as potential opposition to the immunization clause for Good Samaritans. "Some attorneys do not approve of immunity clauses, despite their intentions," it says. In short, an immunization clause as it relates to Good Samaritan laws says if someone acts in good faith (like breaking a car window to save a dog), one is immune from criminal and civil liability.
The Council works each day to promote animal welfare. Relative to the rest of the country, our state ranks 28th out of 50 in animal welfare laws. For a description of what constitutes rankings, click here. There are 16 states that currently have penalty statutes similar to the one being proposed about providing a safe environment for animals, but only one with the Good Samaritan clause  (Tennessee).
The Rescue Council encourages you to call your State Senator today. You can locate contact information for your Senator by clicking here. Tell them you want increased penalties for those who would endanger animals by leaving them in a hot or cold car. And, you want rescuers to be protected from prosecution if they find a dying dog or cat trapped in a vehicle.
Better yet, ask your Senator to meet with you in your district before the 2016 legislative session begins on January 6th. Senators should be willing to meet you somewhere near your home!
Also, if you would like to meet with your Senator, but would like additional information or to be accompanied by an NRC volunteer, just let us know. The Council can even schedule the meeting for you. For help and questions, email the Council at president@nerescue.org.
Please help spread the word regarding these important provisions for the furry friends in our state!