New Bailing Out Benji tool details puppy mill maps, aims to educate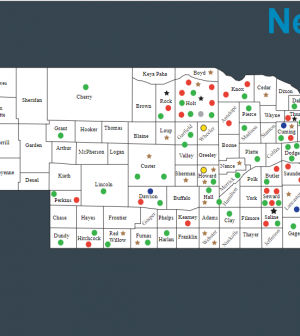 Bailing Out Benji (BoB) has been a long-time partner of Pets in Omaha, collaborating on educational projects that help the public make informed consumer decisions and promote animal adoption. The newest tool BoB has created will help animal advocates educate about puppy mills and give the public easy access to research available about the commercial breeding industry.
The aim of the site is to promote research on puppy mills and Mindi Callison, founder of BoB, hopes it will be accessed before consumers choose to adopt rather than buy an animal. "The website will show our puppy mill maps, will name the pet stores that sell puppy mill dogs, all of the horrible hundred puppy mills, large puppy mills, and a section showing where each state stands on retail bans," Callison told Pets in Omaha. "We're hoping to get some big attention on the website as we want it to be a free tool that everyone can use to help the dogs."
For example, clicking on Nebraska will show the 59 USDA-licensed breeders, giving the number of breeding dogs present in each facility. Six of Nebraska's 59 are listed in the Humane Society of the United States' "Horrible Hundred" list for 2018. Also seen on the site is a county-by-county map showing the location of mills and the five stores across the state (two in Douglas County) that sell animals from these breeders.
Visit https://maps.bailingoutbenji.com/to peruse the information, educate yourself, and share with others concerned with the animals coming from the commercial breeding facilities across the country.
For more on BoB, follow on Facebook, visit its website, and find posts in our Advocacy'Puppy Mill page on Pets in Omaha.