New rules on fireworks in Omaha could provide pets, vets and budgets relief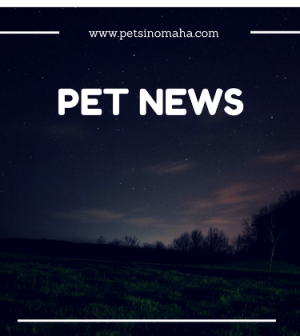 Each Independence Day in Omaha can be counted on for food, fellowship, and fireworks. While everyone enjoys the eats and get-togethers, the fireworks are often a different story. Luckily for those looking for a reprieve from the noise, the Omaha City Council and others are having real conversations about rethinking rules about the buying and blowing up period.
Currently, Omahans can buy fireworks in the city between June 25 and July 4. And on those days, fireworks can be set off between the hours of 8 a.m. and 11 p.m. While the mayor and others have a handful of new rules they're open to, the most likely scenario, it seems, is a cut in the period to buy and use fireworks from 10 days to five.
Last week, more than a dozen people spoke in front of the City Council about proposed changes, 13 of which were proponents of (at least) shortening the fireworks period. The most common issues cited were that pets and veterans who suffer from post traumatic stress syndrome struggle through the extended celebrations. And while those two segments of the community are atop the minds of council members, a third group may ultimately determine how the votes go down.
Police Chief Todd Police Chief Todd Schmaderer told the council that he thinks complaints would "drop by half if fireworks were limited to five days," according to this Omaha.com article.  He said police issued 24 citations this year and received 1,246 fireworks complaints, "taxing our resources all over the city."
Other area communities are mulling changes, or not. Most are in agreement that a similar policy on fireworks throughout the Metro would be best.
The Omaha City Council is set to reconvene on Aug. 7, 2018.