How it Works: The Nebraska Humane Society's Adoption Process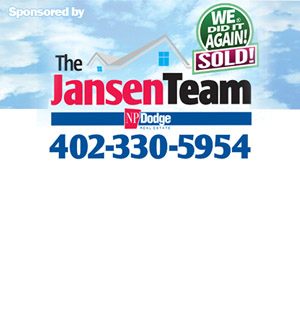 In a previous article outlining the process for adopting from a rescue organization, we gave you a interesting little fact: Dogs are not donuts. I know, your minds are probably still boggled by that information. You can't simply go to a shelter, point to an animal you want and say, "I want that one!"  and take it home. That's just not how it works for rescues, shelters or for the Nebraska Humane Society.
Adoption processes vary from shelter to shelter. It can get confusing and people can get frustrated if they have false perceptions on how the adoption process is going to go. When you are excited to get your hands on the new addition to your family, it's hard to uncloud your mind and think about anything but bringing it home. We want to explain how the adoption process works at the NHS so you can be prepared and enjoy every aspect of the process.
Before coming into NHS
First, make sure you have an ID with you and an adult if you are younger than 19.
Some people like to research what types of breeds will best work for them. That's great, but remember to keep an open mind and have a list of a variety of breeds that will work with you and your lifestyle. It's also important to remember that the NHS gets a surplus of animals every day. The perfect fit might not be there on the exact day you are ready to adopt. Be patient and check back often as the animals they have up for adoption change. Also, please note that even if you fall in love with a picture of an animal from the NHS website or posts from social media, that specific animal may not be there when you arrive, and due to the high adoption rate, the staff is unable to answer your questions about that specific animal over the phone. It is best to come to the shelter in the morning on a week day.
First Steps
Upon arrival, you will need to fill out an adoption survey and hand it to a worker behind the customer service desk. They will then give you a pager. Be prepared to wait. Once the pager vibrates, you will be able to meet with an adoption counselor and get prepared to visit with the animal you are interested in.
Adoption Process
Your adoption counselor will begin speaking with you about your lifestyle, needs and wants in order to match you with the perfect animal. Some dogs have restrictions or special needs.
"Say the dog is a bit shy and came from a house of children where it snapped at them a couple of times.  We would probably restrict that animal to going out to a home with older children, who understand the dog is worried and they need to approach gently," says Pam Weise, VP of Public Relations and Marketing at NHS. "Likewise we might have a dog who comes from a puppy mill situation and is much more comfortable with other dogs than people.  Those dogs might need to go to a home with another dog in order to feel comfortable enough to assimilate into a home."
The NHS tries to make the adoption as individualized as possible so that the match is good.
"No one benefits from us just sending animals out, without making sure the people have a pretty good idea of what they're getting into.  If we did that, we'd be setting animals up to live in homes where they might be banished to the back yard, handed off to someone else, or end up right back with us," says Wiese.
A common misconception is that anyone can adopt an animal. This simply isn't true. The NHS will only adopt when there's a fit. People who have had animal cruelty charges or have been cited for being reckless owners and not complying with the law are folks they won't adopt to.
Once your through speaking with your counselor and getting acquainted with the perfect animal in the designated visitation rooms, the process should go quickly from there and before you know it you'll be taking your new pal home.
The adoption includes spay or neuter for cats and dogs, preliminary vaccinations and a microchip. For a list of fees and to view available animal visit the NHS site.
Don't forget to take a look at their store for the essentials your new animal will need. Remember that part of the profits go straight back to help the animals in need.
Again, it is of the utmost importance to the NHS that the animals adopted find a great fit- that's why there's a process. Be prepared, do your homework and keep an open mind when thinking about adoption. Be a responsible owner and your companion animal will love you and its forever home.