Pet CPR Class at The Nebraska Humane Society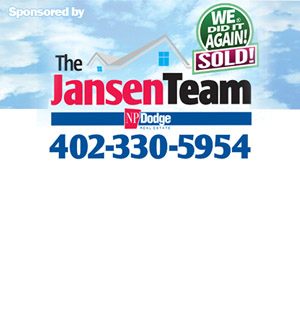 If you have a child, have become a teacher, are trained to be a paramedic, or babysit-  anything where someone is left in your care, cardiopulmonary resuscitation (CPR) is something you should familiarize yourself with. You may have had these responsibilities, but have you ever thought about taking a pet CPR class? Here's a little story from the Nebraska Humane Society's Pam Wiese that might make you consider taking a pet CPR class…
About three years ago, a woman from Bellevue was in Omaha to do some Christmas shopping and was dropping her dog off with a family member while she was out and about.  The little guy, a Shi Tzu named Goji ,was spooked and ran while he was being left with friends. The dogsitters tried to corral him when he ran into traffic and got smacked by a car.  A young woman immediately pulled over when she saw the accident and realized Goji wasn't breathing. She performed "mouth to snout" and then rushed Goji to a close veterinarian who was able to stabilize him. Goji had a fractured vertebrae, but survived according to Wiese.
Had it not been for the woman who rushed over, giving him air, a form of CPR, little Goji probably would not be with us today.
According to the Nebraska Humane Society, "Pet First Aid is the immediate care given to a pet that is injured or ill. Knowing the skills and techniques of Pet First Aid can mean the difference between life and death for your pet."
The classes that the Nebraska Humane Society offers on its campus is for anyone, but especially beneficial for pet owners and pet care professionals, whether that be a groomer, sitter, or anyone left with a pet for its care. The class is four hours long and will be taught using lecture, demonstration and hands on skill practice. You will receive a workbook in the class, and upon completion of the class, you'll get a certificate valid for two years. And, hopefully, the chance to save a life!
In the class you will learn:
Pet CPR
Rescue Breathing
How to help your pet in a medical emergency
ABC's of Pet First Aid
Assessing your Pet's vitals
Snout to tail assessment
10 situations that require immediate veterinary care
How to put together your own pet first aid kit
Some of this stuff may sound like common sense, but it's really useful in the heat of the moment. It's important information and a good reminder of things you should know, especially Pet CPR and Rescue Breathing.
The cost of the class is $85 and you can pay through PayPal or a number of other methods. Remember… you can't put a price on your little guy's life! Payment is due seven days prior to the class- consult the NHS when you are paying in case you're past the deadline. It is a first come first served basis. To register by e-mail, send a message to  doggiepaddleomaha@cox.net. Type "CPR Registration" in the subject line. Include your name, address, phone number and any questions you have. Instructions for payment will be sent to you via e-mail. Or you can call 402-960-1646.
The next class date is Sunday, November 16, 2014, and it goes from 10 a.m..-2 p.m. The one after that is December 7 during the same times. The Nebraska Humane Society offers one class a month and next year's schedule should be available soon.
For more information visit the NHS website at http://www.nehumanesociety.org