Omaha the 30th most Pet-Friendly City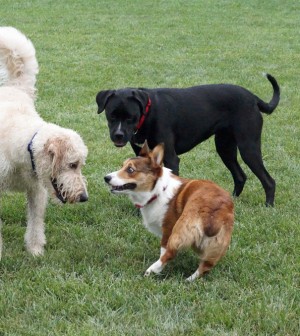 Choosing where you live will depend on a number of criteria. If you are a companion animal fanatic, you'll likely consider how "pet-friendly" your prospective home is. And when speaking of overall friendliness, we're talking about being dog-friendly for all intents and purposes.
A new report is out from Wallethub.com and it has ranked the top 100 cities on dog-friendliness according to a number of factors. Omaha ranks 30th in the report. Given that Omaha is somewhere between the 40th and 50th largest market by any number of measures, we suppose this is pretty good. Then again, we could get better in relation to this ranking.
Among the factors considered:
vet costs
pet insurance costs
veterinarians per capita
pet businesses per capita
pet-friendly restaurants per capita
dog parks per capita
shelters per capita
other factors
You can dig into statistics for days if you're an analytical person. If you're not one of those people, here are some highlights concerning Omaha as a pet friendly city:
-When speaking of veterinary costs, of the city's measured, Omaha is the fifth cheapest city in terms of caring for your animal's average vet costs.
– Omaha ranks low in terms of pet-friendly restaurants. The number is growing (albeit the number was zero not long ago), but given the current availability, Omaha ranks 96th in relation to the number of restaurants vs. the number of companion animals in the area that (presumably) want to be able to dine out.
-Pet health and wellness ranks and outdoor pet-friendliness ranks for Omaha are 41st and 68th respectively. Again, you'll need to dig into methodology and criteria for more info, but the number ranks explain enough- Omaha is not among the healthiest or friendliest cities for companion animals to live.
How does Omaha change these numbers?
It's cheap to care for an animal here, according to data given. Omaha is also a large city in terms of geographical space. Restaurants per capita is high here, too. Without a bunch of digging, it's easy to intuit that Omaha's government/restaurant policies on animals dining with guests could change. Also, there is likely a higher demand for dog parks than is being met here.
How can you change this?
Contact your local elected officials, talk to local businesses, and just get out with your pets! The more the demand rises for accommodating animals, the higher the response could become.
Quite a complex issue, but other cities on the list have made this a priority, so why not Omaha?