One start-up aims to change the way we feed our animals- and save the planet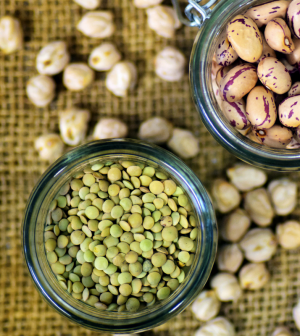 When it comes to sifting through statistics and trends in the pet industry, it doesn't take long to find something that's mind-blowing. Two out of three people in America have pets. Whoa. There are nearly 200 million pets in our country. Double whoa. Here are a couple of other numbers that caught our eye recently:
Pet food represents about 30 percent of our country's meat consumption
We spend about $30 billion per year to feed our pets
Those numbers are astounding and are growing every year. That presents another little wrinkle in the conundrum that is "How we are going to feed the world's growing population, especially as the number of farmers and acres they farm shrinks?"
One California company is hoping it has a solution to the always-growing problem of consumption vs. means of production.
Wild Earth, Inc. is aiming to make a dent in the problem posed above by making vegan kibble in a laboratory setting. That is, synthetic food that satisfies your pet's dietary needs without having nearly the environmental impact that our traditional production systems involve. Also, the company is banking on a shift from meat to other proteins that are more sustainable, like koji and other vegan options.
To make the pet food that your animals eat (which is especially high in protein from meat products), it takes a lot of water, land, and energy. Wild Earth, Inc. hopes to create its kibble which will not only satisfy your animal's diet, but it will also give Mother Nature a break.
In a Bloomberg article on Wild Earth, Inc., Ron Shigeta, one of the founders of Wild Earth, says that "the opportunity here is to create something that is safe and sustainable." If that's the goal and Wild Earth, Inc. comes up with a way to reach it, the company could not only be making a difference to its bottom line but could also be making a huge impact on the problem of feeding everyone what everyone wants to eat at a low cost to the environment.
Shigeta and his partners, contend that "'cellular agriculture has the unique potential to rebuild the supply chain from farm-to-table.'" Marion Nestle, author of several books on pet food, is skeptical as she says, '"The operative word is 'potential… 'Let's see how it works in practice.'"
It will be interesting to see how Wild Earth Inc.'s products change the way our agricultural attempts go. It's koji-based treats are among the company's solutions to the problem we're all thinking about.
Stay tuned to Pets in Omaha for more trends like this one. We're always interested in the future of the pet industry and will to relay comers and goers onto you, our readers, as we see them growing.