Online pet sale opportunities for consumers, businesses growing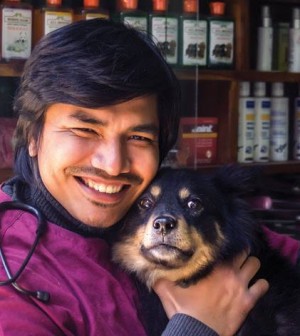 In our everyday spending, we still do the majority of our shopping in physical stores. The percentage of online shopping we do as a whole is rising, but brick and mortar storefronts are still where we spend most of our dollars. As this relates to the pet industry, online buying and selling accounts for only four percent of the industry's yearly average sales. And as we continue to grow into spending more online, the pet industry is going to be a busy sector as it relates to where we get our pet stuffs.
The 2016-2017 Pet Outlook from finance analysts and marketing researchers at Package Facts indicates that 46 percent of pet owners shop for their animals online. In comparison to overall shopping numbers, this is low. While online pet product sellers are growing, so is that 46 percent number.
A recent Yahoo! Finance article cites Package Facts's research director as he says, "The frequency with which pet shoppers are buying online is to be expected given the increasing amount of choice, both in stores to choose from and plethora of products. In addition, retailers seem to have better figured out how to sell bulky pet items online, at a discount, while still turning a profit." Online prices are typically lower than physical stores that sell the same products, so margins are lower. Expenses are also lower, which is one reason sellers are putting more effort into online sales.
Nearly $50 billion is spent on pets in the U.S. each year. With the availability of products online, that number is growing quickly. Local retailers are getting in on the action as Omahans do more online.
Long Dog Fat Cat, an Omaha pet supply store and bakery, offers online shopping. The Green Spot does the same. Dog food, exclusive new products, toys, chews and more can be purchased online fro The Green Spot. Ecommerce websites are growing and the ability to shop online, even at your small, independent local businesses, is getting bigger all the time.
Among the benefits of selling online (from the JDR Group):
costs are lower
your business is virtually everywhere
scalability is large and easier than growing physical space
no hours of operation restrictions
more measurable sales than in physical settings
less time intensive
higher margins, larger cash flow
And among the benefits of shopping online:
shop from anywhere
lower prices
ease of access and delivery
shop at any online store regardless of whether its near you or not
searching for products is easy and selection is larger
How much do you buy and sell online? Did you know that you can sell your products in the Pets in Omaha Marketplace? If you'd like more information on our Marketplace or finding new customers, use our Contact page. Also, take a look at our growing Marketplace here.