Oodles of Doodles at the NHS need homes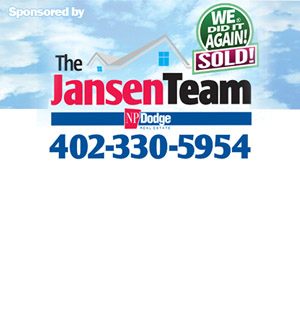 The Nebraska Humane Society has received more than 30 standard poodle mixes in the past two months that were previously under the care of a breeder. This Midwest breeder has "chosen to go out of business." As they are from a mass breeding facility, these dogs aren't socialized and have never lived in a real home. We're thankful that the NHS has taken these dogs away from their previously awful place, but we'd be even more grateful if the community would help these Doodles find their first, real forever homes.
This from Pam Wiese of the Nebraska Humane Society:
"These 'doodles' are in good physical health but were used for breeding and are very undersocialized. They've had little positive human contact, and they haven't lived in a home before. They came in not knowing how to do a lot of 'normal' dog things, like walking on leash or seeking out petting.  They are scared of new noises, new floors, and new places."
It's always wonderful to help a shelter dog, but these pups really need some help. A number of them have gone to other shelters and others have been adjusted well-enough to be adopted. The ones that are at the shelter currently have been working with staff to "forge trust and build confidence," Wiese says. "We've seen marked improvement since they came in, but these dogs need to find homes to transition into."
The Nebraska Humane Society is now looking for adopters who are "patient and want to let these deserving dogs 'be dogs' for the first time in their lives." The Doodles will not be available in the NHS's general adoption kennels because of their special needs. There will be an application process, appointments to meet with potential adopters and a more inclusive adoption form for these dogs.
Please help spread the word about these doggies. If you can, adopt! If you can't, share and maybe someone who wants to adopt will see these needy pups looking for a great, deserved home.
For more information about the adoption process, stop in to the shelter or visit their Web site here.